May 17, 2021 - 2:53pm
Bruce T. Spring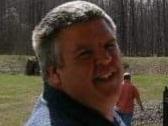 Bruce T. Spring, 54 of Attica, passed away on May 15, 2021 at United Memorial Medical Center in Batavia. He was born July 9, 1966 in Warsaw, to Wesley I. (Joan) Spring of E. Bethany and the late Dolores J. (Biehl) Spring. He is preceded in death by his wife Kate E. (Anderson) Spring, daughter Crystal N. Spring and a brother Brian G. Spring, brother-in-law David Jackett.
Bruce did maintenance at Batavia City Schools for many years. He was a wonderful father, son and brother. Bruce was loving, kind and full of humor.
Survivors include his daughters Samantha and Holly Spring, siblings Linda Jackett, Denise (Joseph) Welter, Peggy (Doug) Heywood, Cindy (Doug) Flint, Lisa (Jeff) Leach, Sheri (Paul) Miller, Alethia (Allen) Keiper, Angelique (Tim) Zielinski, sister-in-law Shelly Bienias and many other living extended family members.
Friends are invited to call on Thursday, May 20, 2021 from 3 to 7 PM at Marley Funeral Home, LLC, 135 Main Street, Attica, NY 14011. He will be laid to rest in West Middlebury Cemetery.
Face coverings and social distancing will be required at the Funeral Home, thank you for your understanding and cooperation.  
In lieu of flowers, memorials may be made to the family. For more information please call (585) 591-1212 or to leave a message of condolence visit www.marleyfuneralhome.com. Arrangements completed by Marley Funeral Home, LLC. 135 Main Street, Attica, New York 14011.