December 20, 2021 - 1:37am
Robert L. Fryer "Bob"
posted by
Ronald Konieczny
.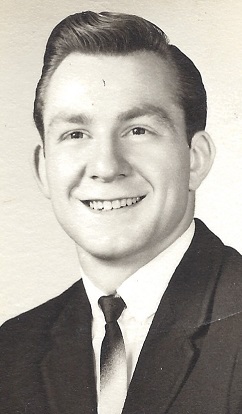 Robert L. Fryer "Bob", 74 of Batavia, passed away peacefully on Saturday (December 18, 2021) at United Memorial Medical Center.
He was born June 9, 1947 in Batavia, a son of the late Irving and Florence Lee Fryer.
Robert was employed by Lapp Insulator prior to his retirement. He was a very generous and easy going person who was loved by everyone. He enjoyed bowling and will be dearly missed by all who knew him.
He was predeceased by his siblings, Gloria Dilcher, Irving Fryer Jr., Geraldine Kasmarek and James Fryer.
Survivors include his wife of 30 years, Elizabeth Byczynska Fryer of Batavia. Sister, Sandra DellaPenna of Batavia. Brother, David Fryer of Batavia. Aunt, Donna Lee of LeRoy. Brother in-law, Andrzej Byczynski. Sister in-law, Danuta Kurzawska. Also survived by nieces, nephews and cousins.
Family and friends are cordially invited to share thoughts, condolences and fond memories on Wednesday (Dec. 22nd) from 4-7pm at the J. LEONARD McANDREW FUNERAL HOME, LLC, 2 BOGUE AVE., BATAVIA, NY. His Mass of Christian Burial will be celebrated Thursday, 11:00am at Resurrection Parish, 303 E. Main St., Batavia. Interment will be in St. Joseph Cemetery.
Expressions of sympathy may be shared with the family at: www.mcandrewfuneralhomes.net.
ARRANGEMENTS WWERE ENTRUSTED TO THE J. LEONARD McANDREW FUNERAL HOME, LLC, 2 BOGUE AVE., BATAVIA, NY 14020. RONALD KONIECZNY II, DIRECTOR.