March 11, 2022 - 9:26am
Virginia E. Laskey
posted by
Ronald Konieczny
.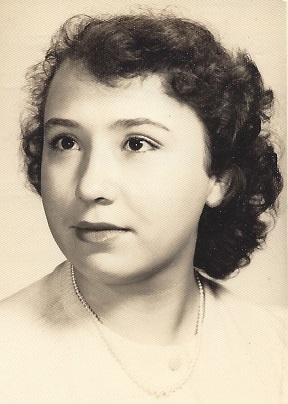 Virginia E. (Black) Laskey, 80, born November 15, 1941 in Clyde, PA and who lived in Elba, NY since 1967, died peacefully on Wednesday, March 9, 2022 at her residence.
She was the daughter of the late Leonard E. Black and Florence E. Crawford Black of Indian Falls, NY, formerly of New Florence and Blairsville, PA.
She was known as "Ginger" to family and many of her friends and acquaintances and was a singer around the area for many years in the late 1960's thru the 1990's in local Bluegrass and Old Time Country Music. She sang at the monthly jam sessions at Bennington Lanes and at the Brockport monthly get-togethers. She also made one appearance at a jamboree at North Fork Park in Warsaw. She was also known around areas of Southern PA at Bluegrass Jam Sessions and local jamborees.
When she started working at Honeywell Braukmann, her boss started calling her "Ginny" and the name stuck through her years at Honeywell (where she became Assembly Dept. Supervisor), Kistner Concrete in E. Pembroke and the V.A. Medical Center in Batavia. In addition to her singing, Mrs. Laskey loved deer hunting and fishing. She also loved "creating" greeting cards for her family and friends on her computer after she retired from the V.A. in 2005.
She is survived by her stepson, Jesse Laskey of San Diego, CA and her "adopted" daughter, Marcy Prentice (Bruce). "Adopted" Grandsons, Bruce III, Jordan (Ratana and daughter Lily) and many nieces and nephews.
She was preceded in death by her husband of nearly 60 years, James Laskey Jr and was a sister of the late Raymond Black of Indian Falls, Betty Redilla of Blairsville, PA, Jean Henderson of New Florence, PA and Lenora Durham of Oakfield and Batavia.
Family and friends are invited to share thoughts, condolences and fond memories on Sunday (March 13th) from 1-4pm at the J. LEONARD McANDREW FUNERAL HOME, LLC, 2 Bogue Ave., Batavia, NY, where a funeral service will commence at the conclusion of visitation at 4pm.
Burial will be in Indian Falls Cemetery.
In lieu of flowers, donations can be made to the St. Jude Children's Research Hospital or Shriner's Hospitals for Children. Expressions of sympathy may be shared with the family at www.mcandrewfuneralhomes.net.
ARRANGEMENTS WERE ENTRUSTED TO THE J. LEONARD McANDREW FUNERAL HOME, LLC, 2 BOGUE AVE., BATAVIA, NY 14020. RONALD KONIECZNY II, DIRECTOR.