September 5, 2022 - 10:08pm
Mariam Jane Blackchief
posted by
Ronald Konieczny
.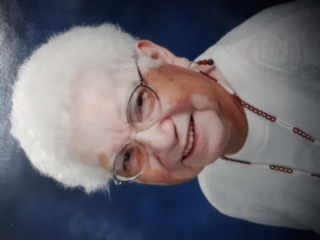 Mariam Jane Blackchief, 91 of Basom, NY, passed away unexpectedly on Saturday (September 3, 2022) at her residence.
She was born September 1, 1931 in Alabama, NY, a daughter of the late Webster and Gladys Blackchief.
Jane resided on the Tonawanda Indian Reservation where she was a member of the former Tonawanda Indian Presbyterian Church, Seneca Singers and was of the Deer Clan. She was currently a member of the Clarence Presbyterian Church. She was employed by Buffalo General Hospital where she was a librarian prior to her retirement. She loved her two cats and feeding the birds.  Jane was also a longtime fan of the New York Yankees and enjoyed watching NASCAR.
Jane was the sister of the late Judith Blackchief and Donald Blackchief
She is survived by several cousins that include Roberta Mitten, Gary Moses, Loren Jones & Janet Barber all of Basom and Leslie Cohan of Glenwood, NY. Also survived by many dear friends.
A Memorial Service will be held Saturday (September 10th), 10:00am at the Clarence Presbyterian Church,9675 Main St., Clarence, NY.
Expressions of sympathy may be shared at: www.mcandrewfuneralhomes.net
ARRANGEMENTS WERE ENTRUSTED TO THE J. LEONARD McANDREW FUNERAL HOME, LLC, 32 JOHN ST., AKRON, NY 14001. RONALD KONIECZNY II, DIRECTOR.