October 20, 2022 - 8:55am
Herman "Fred" Henry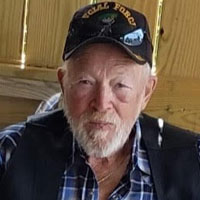 Herman "Fred" Henry – Corfu, NY passed away on October 12, 2022 at the Buffalo VA Hospital after a short illness.
He was born in Montoursville, PA to Herman and Alice Henry.
Fred leaves behind his wife of 25 years Bev, two sons Mathew (Nicole),and Mitchell. Step-daughter Deb (Tim) Silvernail.
Fred enlisted in the United States Army immediately following high school graduation in June of 1961. He retired after 20 years of active duty-Green Beret Special Forces.
After that he had various jobs including over the road truck driving with his wife. Fred was an avid motorcyclist, hunter, equestrian, and an animal lover. He was a member of American Legion Post # 626 in Alabama, NY– and was post commander at the time of his death. He was also a member of the Patriot Guard Riders.
He loved spending time with his buddies, drinking coffee and telling stories. He was always willing to help any one in need or just lend a  helping hand. He was a true friend to many.
A Memorial service will be held on November 5, 2022 at 1p.m. at the American Legion Post #626, 6554 Alleghany Rd. Alabama, NY.
In lieu of flowers, memorial donations can be made to his family.  He will be laid to rest at a latter date.