Image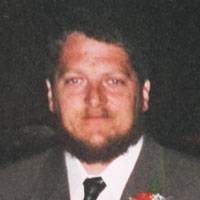 James Quartley, 57, of Barre, passed away on Friday, October 21st at Unity Hospital in Rochester. Jim was born in Batavia to the late John "Jack" Quartley and Helen Blood Quartley.
He was a 1984 graduate of Batavia High School.
Jim was a lifelong member of Godfrey's pond where he was employed as caretaker for many years. He went on to work for the New York State Erie Canal where he retired in 2018 due to illness.
Jim loved the outdoors and was an avid hunter, especially during deer season. He also enjoyed playing poker and played on a Friday night League. He was a member of the Barre Gun Club and also a member of the Albion Gun Club.
Survivors include his loving wife of 29 years, Karol Monteleone Quartley. Their children; Tony (Renee) Becker of Florida, Christopher Sullivan of Batavia and Kritrina Adam's of Warsaw. Four grandchildren; Lillian, Annabelle, Gavin, and Trent. One brother Daniel (Jennifer) Quartley of Colden.  One sister, Joanne (David) Turski of Attica. One aunt, Dorothy Quartley and one uncle, Henry Kisiel.  Mother-in-law, Ardith Bookmiller, sisters in law Karen Jellison and the late Kerry Cianicola. Three Brothers in law Kent (Carol) Monteleone, Keith (Jane) Monteleone and David Cianicola. Along with several nieces and nephews, many cousins and many, many friends.
Jim's kind, generous nature and Irish tenacity will never be forgotten. He will forever be missed by all that knew him.

There will be no prior visitation. A mass of Christian burial will be held at Resurrection Parish, 303 East Main Street, Batavia New York on Friday, October 28th at 11:00 a.m. 
Memorials may be made to the family.