Image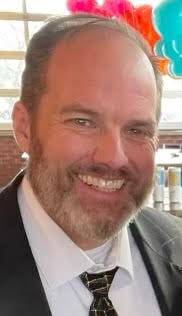 Jason W. Reardon, 50 of Batavia, passed away unexpectedly on Friday, June 2, 2023.
He was born May 27, 1973 in Batavia, NY, a son of William Reardon of Dunkirk, NY and Diana Pathammavong of Brockport, NY.
Jason was most proud of his boys. He was a patient and loving dad and coach - especially for his favorite sport, hockey. Coach Jay considered every kid he coached one of his, and could always be counted on for a smile and a laugh. He loved to be outside, whether working, playing, or just sitting by the lake. Jason was a survivor of the 9/11 attacks, making it out of the South Tower and back home to his family. He could always be counted on to help anyone with anything at any time. Jason was an employee of Genesee Community College for several years, working in the building and grounds department. He will be missed by everyone he met.
Surviving besides his parents is his loving wife, Mary Ellen (McGee) Reardon of Batavia. Cherished sons, James, Thomas and Sean Reardon, all of Batavia. Sister, Holley (John Geissler) of Batavia. Sisters in-law, Eileen McGee of Batavia and Sarah Tsirtsakis of Buffalo. Brothers in-law, John (Jane) McGee of South Carolina and Michael (Laurie) McGee of North Carolina. Also survived by special niece Kathryn (Ryan Ross) Greene, nephew Brian (Staci) Ellingham and several other nieces and nephews.
He was predeceased by his sister, Arlana Pathammavong and mother in-law and father in-law, James and Kathleen McGee.
Family and friends are cordially invited to share thoughts, condolences and fond memories on Thursday (June 8th) from 4-8pm at the J. LEONARD McANDREW FUNERAL HOME, LLC, 2 Bogue Ave., Batavia. A Funeral Service will be held Friday (June 9th), 11:00am at the funeral home.
Memorial contributions may be offered to the family for distributions to various charities. Expressions of sympathy may be shared with the family at www.mcandrewfuneralhomes.net.
ARRANGEMENTS WERE ENTRUSTED TO THE J. LEONARD McANDREW FUNERAL HOME, LLC, 2 BOGUE AVE., BATAVIA, NY 14020. RONALD KONIECZNY, DIRECTOR.