Image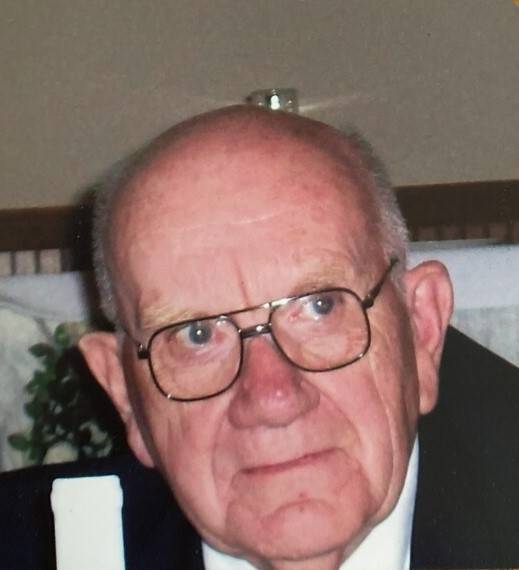 Batavia - Carl F. Kruger Sr., 91, of Batavia passed away on Saturday, July 29, 2023, at Premier Genesee Center in Batavia, NY.
Mr. Kruger was born Tuesday, March 1st, 1932, in Batavia, New York, a son of the late William C. Kruger and Ida (Butler) Kruger. 
Carl was a member of St. Paul Lutheran Church and the L.L.L. of the church. He was also a member of the Circus Historical Society and the Circus Model Builders. Carl enjoyed woodworking, birdwatching, and especially building circus models. Carl was a proud member of the United States Army, serving in the Korean War, where he was awarded the Korean Service Medal, United Nations Service Medal, and the National defense Service Medal. After his time in the military Carl became a Maintenance Foreman for Batavia Metal products until his retirement in 1984.
Carl is survived by his sons Carl F. (Janice) Kruger Jr., of Nappanee, Indiana and Roger (Kathy) Kruger, of Temple, Texas; Daughter in law, Rebecca Kruger, of Batavia, New York. He is also survived by eight grandchildren, seven great-grandchildren and several nieces and nephews. 
In death Carl will be reunited with his parents, William C. Kruger and Ida Kruger; his son Glen C. Kruger who passed away on October 26, 2017; brothers Harold Kruger and Alfred Kruger; grandson, Glen William and his great grandchild Brooke.
Family and friends are invited to call on Wednesday, August 2, 2023 from 10:00 AM  to 12:00 PM  at H.E. Turner & Co. Funeral Home, 403 E. Main St. Batavia, NY.  Carl 's funeral service will be held at 12:00 PM at H.E. Turner & Co. Funeral Home, 403 E. Main St. Batavia, NY with burial to follow at Elmwood Cemetery in Batavia.
In lieu of flowers, memorials may be made to Shriners Hospitals for Children, Attn: Office of Development 2900 Rocky Point Drive Tampa, FL 33607.
Please leave a condolence, share a story, or light a candle at www.bataviafuneralhomes.com.