March 5, 2022 - 8:51pm
Alexander's sectional dreams broken by #1 seed, East Rochester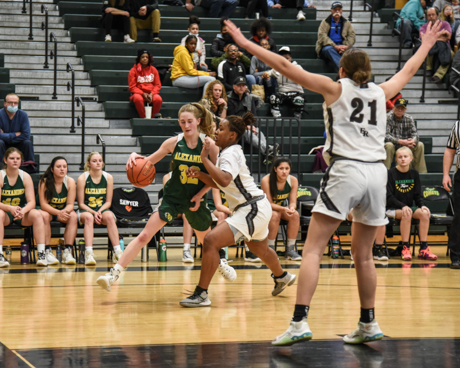 The Alexander Lady Trojans season ended with a tough 61-37 loss against the #1 seeded East Rochester Bombers in the Section V Class C1 finals, finishing with a 14-10 record.  
Alexander's standouts include Natalie Whitmore sinking 8 out of 10 free throws, leading the team with 16 points, and Alyssa Kramer following up scoring 8 points.  
East Rochester's Broker scored 34 points alone and was a thorn in the side of Alexander's defense the entire game.  
Alyssa Kramer Kramer and Whitmore were honored after the game, being selected to the C1 all-tournament team.
Top photo: Melanie Pohl breaking through the Bomber's defense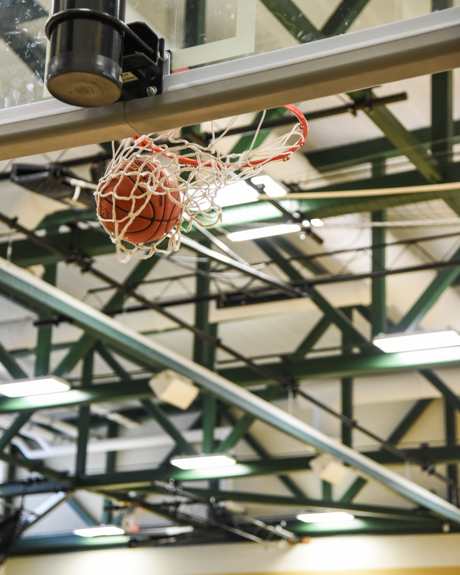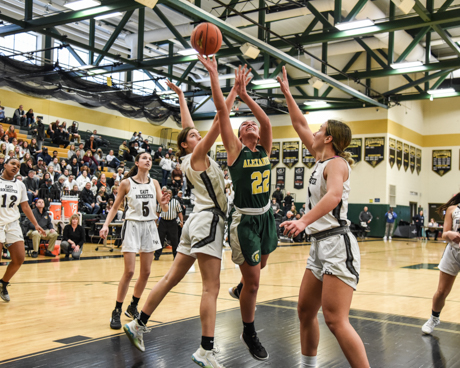 Natalie Whitmore​ reaching for a rebound 
Alyssa Kramer after a breakaway, completing a lay-up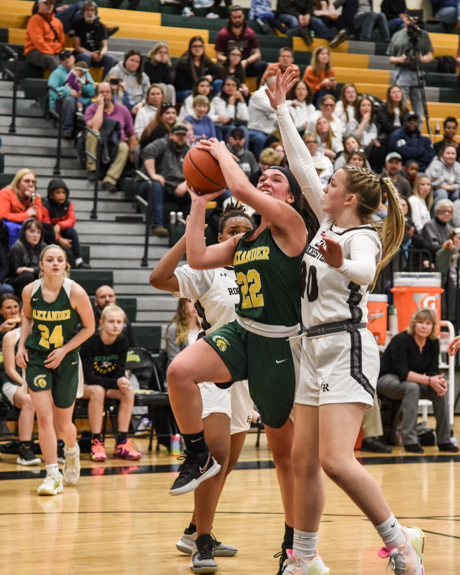 Natalie Whitmore
Riley Powell putting defensive pressure on East Rochester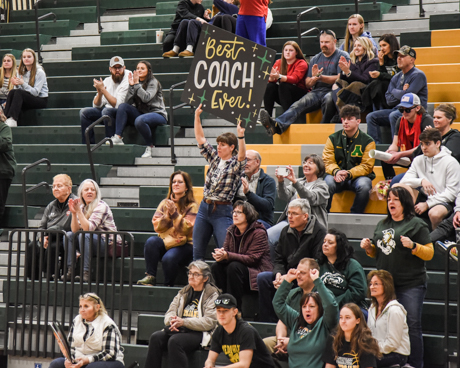 The Town of Alexander came to show their support for their team and Coach Hirsch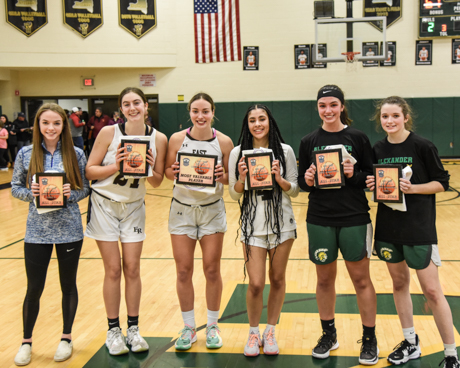 Natalie Whitmore and Alyssa Kramer, Section V, Class C1 All-Stars