December 23, 2020 - 2:05pm
DSS Director of Services moved by 'amazing generosity' of local businesses & employees at a 'very difficult' time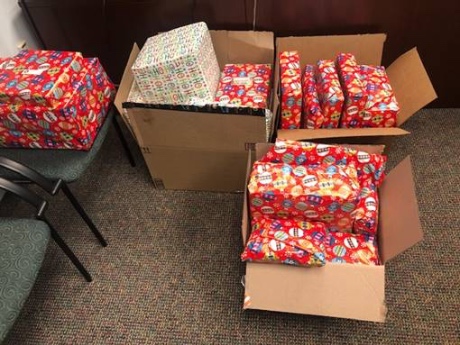 Photos and information from Ben Dennis, director of Services, GC Department of Social Services:
There's an amazing generosity in the people and businesses that exist in this community. Each year, I am contacted by local businesses who want to be able to help their fellow citizens by sponsoring a family for the Holidays.
These businesses are really amazing -- how they come through with gifts for the kids and the parents who ordinarily could not afford to have a nice Christmas.
This year, the employees at O-AT-KA Milk Products Cooperative, Inc., and Tonawanda Valley Federal Credit Union (TVFCU) and Tompkins Bank of Castile (408 E. Main St.), each separately reached out to me and sponsored a separate family.
The employees themselves did all the shopping and wrapping of the gifts for each member of the family they sponsored.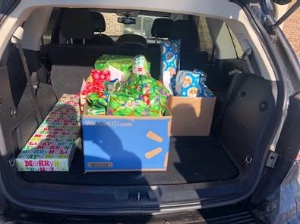 Last week, the DSS caseworkers delivered the gifts to the families and they are overjoyed and incredibly grateful for the donations.
Times are very difficult right now for many families trying to make ends meet.
We have hard-working people that have had to quit their job in order to stay home and help their children with their remote school work, or we had folks who were laid off due to business closures or downsizing.
"I have to say that the way that this community comes together in a time of need is really heartwarming to me personally," Dennis said. "This community is really amazing."