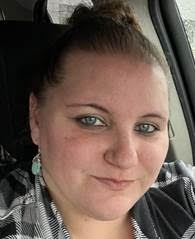 Press release:
Independent Living of the Genesee Region (ILGR) is pleased that April Fearby has joined their team in the role of program specialist under the Children and Youth with Special Health Care Needs (CYSHCN) Grant. 

Ms. Fearby brings with her a wealth of experience beyond the two decades she worked in the office of her family's business.  She held various office positions in the administrations in the Villages of Orleans and Albion, New York; was a Family Support Specialist with Pinnacle Community Services in Niagara Falls, New York; a COVID-19 Screener with Mizkan America, Inc. in Lyndonville; a Clerk at the Orleans County Department of Social Services in Albion; a Licensed Insurance Agent/Customer Service Representative with GEICO (Government Employees Insurance Company) in Getzville; a Direct Support Professional (DSP) and a Community Living Assistant with ARC of Orleans County in Albion; a Family Case Worker in the Early Head Start Child Care Partnership at Community Action Organization of Erie County, Inc.. in Buffalo, a Family Assistant at Niagara County Head Start, Inc. in Niagara Falls, NY; a School Age Child Care Site Supervisor with GLOW (Genesee Livingston, Orleans, Wyoming) YMCA in Albion, NY; and a Home Care Aide with Hilton East Assisted Living in Hilton, NY. 

April's education includes her working toward a Bachelor's degree in Psychology from the State University of New York at Buffalo (present); an Associate's Degree in Science (AS) in General Studies, education, human resources, and human services from Genesee Community College in Batavia (Class of 2014); and an Advanced Regents Diploma in Business and Agriculture from Medina High School in Medina (Class of 2007).

In this new position, working with the Public Health Departments in Genesee and Orleans Counties, Ms. Fearby will connect children, from birth to twenty-one (21) years old, and their families to established support programs, critical pathways providers to help facilitate access to needed home and community- based supports and streamline access to services that empower families.

ILGR is delighted that April Fearby is bringing her vast experience to serve the GOW region in her new position.

Independent Living of the Genesee Region is a member of the Western New York Independent Living, Inc. family of agencies that offer an expanding array of services to aid individuals with disabilities to take control of their own lives.