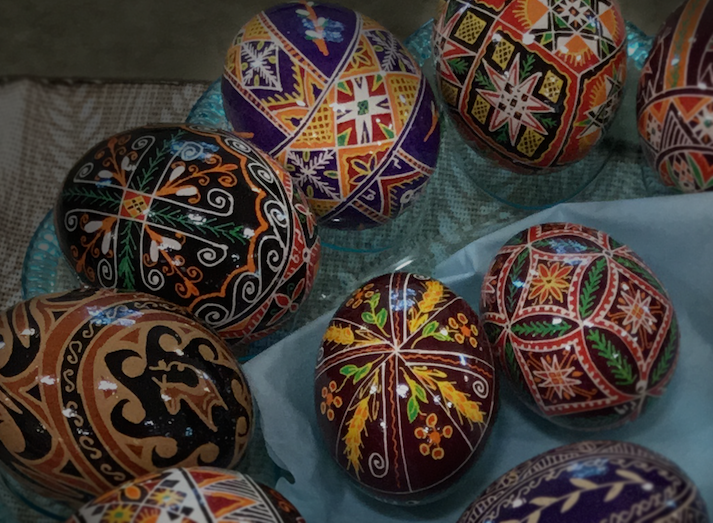 Press Release:
GO ART! is offering a special 2-session class in Ukrainian Egg Decorating, or pysanky, with master pysankar artist, Irene Grassman, as part of our Explore Art! program. The classes will be held on Saturday, May 6 and May 13, from 9:30 am to 12:30 pm at GO ART!, 201 East Main St., Batavia. 

The class is open to participants age 12 and older, those who sign up should expect to attend both classes to complete the project. The cost is $25 per person, in total, and all materials and tools will be provided. Contact GO ART! at 585-343-9313, email [email protected], or sign up online at goart.org. Registration is requested by May 3. 

Irene Czolacz Grassmann was born in Germany in a displaced persons camp and came to America with her parents in 1952. While quickly adapting and embracing the customs of their new homeland, Irene's parents continued to observe and instill their beautiful Ukrainian culture and heritage in their children. 

From an early age, Irene was interested in various Ukrainian arts, including embroidery and ceramics, but fell in love with the art of writing Pysanky (decorated eggs) continues to this day. She has taught history and the process of the Pysanka through BOCES-Continuing Education Programs; the Castellani Art Museum at Niagara University; various cultural festivals in Buffalo, Kerhonkson, and Rochester, as well as teaching the Art of Pysanky at a Ukrainian American Youth Association Arts and Crafts Camp in Ellenville, NY in the Catskills for 17 years.

Participants will learn about traditional motifs, symbols, designs and colors, many of which are used to wish good luck and prosperity to the receiver of the egg. The word Pysanka is derived from the Ukrainian word, "pysaty" which means to write—which is how artists describe the process of creating their beautiful and intricate designs.

File photo provided by GO Art!.