May 21, 2014 - 8:24am
Photos: Tech Wars 2014 at GCC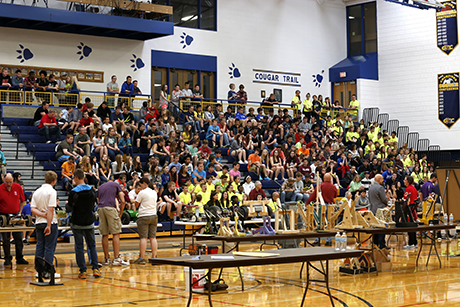 Students from throughout the GLOW region gathered at Genesee Community College yesterday for the annual Tech Wars, where students compete in matches of design and engineering skill.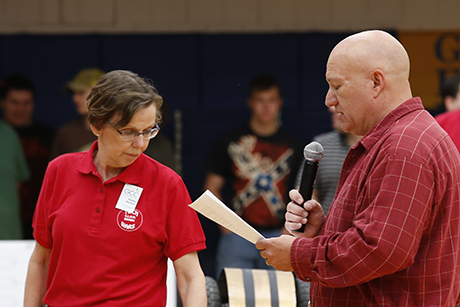 "This is the seventh year since the inception of the Tech Wars that started in 2008 with only 138 kids," said Bob Hollwedel, an event coordinator.
This year, there were 17 schools and more than 650 middle and high school school student who participated. 
The top schools overall were: 1st Place -- Alexander; 2nd Place -- Dansville; 3rd Place -- Oakfield. Photos below from a couple of the 17 events today.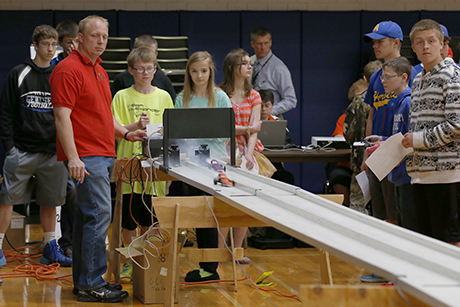 Co2 Cars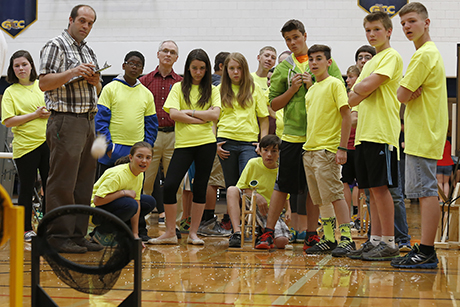 Catapult - Batavia Middle School Team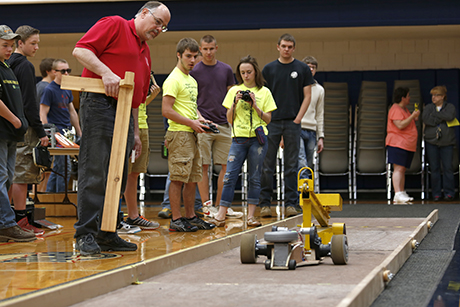 Robot Tractor Pull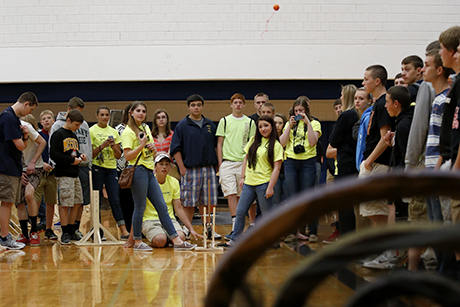 Trebechet - Alexander High School team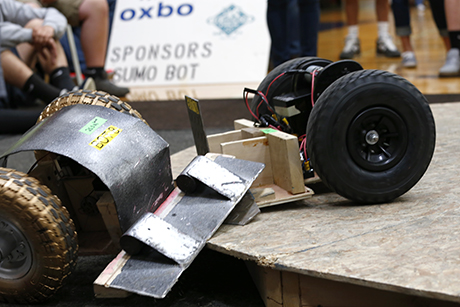 Sumo Robots - submitted by high school students