Image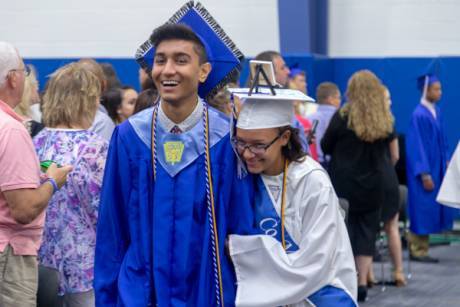 Batavia High School's 136th commencement, for the Class of 2018, was yesterday at Genesee Community College at the Richard C. Call Arena.
Valedictorian Lauren Leone classified the Class of 2018 as iconic, with a legacy that will linger in every corner of the school.
Her message to her class:
"Dare to defy, dare to challenge. Challenge yourself and your counterparts to break with accepted standards and set your own precedent, even if that means challenging your superiors as well. Don't settle for what has been done, struggle for what should be done. Seek social justice wherever it is absent.
"Take to social media and peaceful protest as avenues to effect change. Make a statement and don't be afraid to stand behind it. Be passionate. Be activists. Don't be satisfied until you've made a change. So far, the Class of 2018 has been very successful in doing just that." 
Salutatorian Claire Zickl remarked:
"If there is one similarity shared by every member of my class, is that not one of our paths was a straight line from where we stayed as freshman to where we are today. We all experienced winding road filled with bumps, downed trees, and traffic with plenty of detours."
Commencement speaker Dan Hartnett who will retire after the ceremony after 20 years at BHS said: "always look outside the box. Move in different directions. You never know someone special is waiting out there to meet you."
Many tributes were recognized during the ceremony of student Lorne R. Brudz who had passed during homecoming week last fall. Presentation of awards and diplomas was given by Paul Kesler, principal of BHS, Christopher Dailey, superintendent of schools, and Patrick Burk, president of the Board of Education.
To view or purchase photos go to steveognibenephotography.com or click here.
Image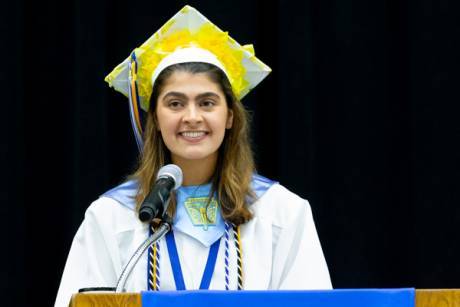 Valedictorian Lauren Leone
Image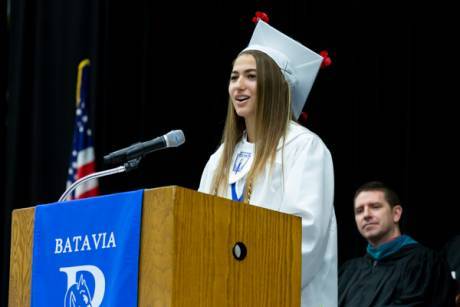 Salutatorian Claire Zickl
Image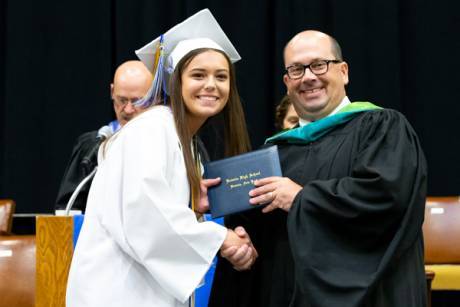 Superintendent of Schools Christopher Dailey hands the first diploma to Sophia Alkhouri-Stuart.
Image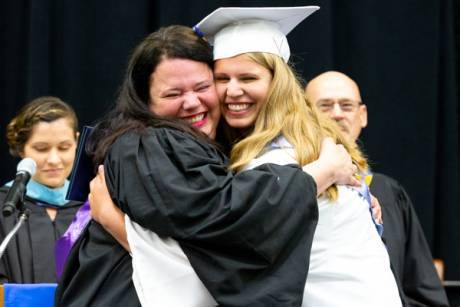 Julie Wasilewski, a counselor​ a Jackson School, hugs daughter Paige before presenting her diploma.
Image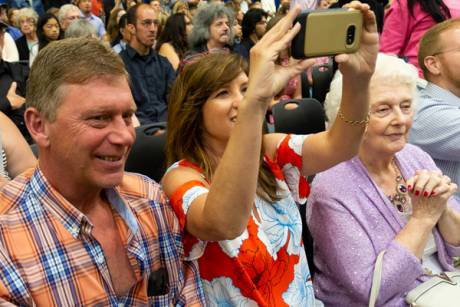 Image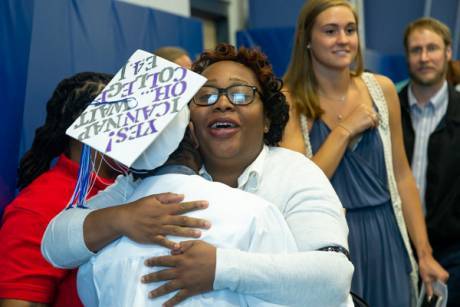 Image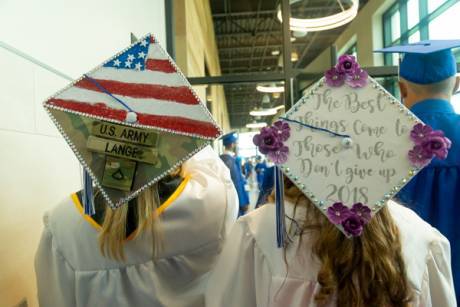 Image