Image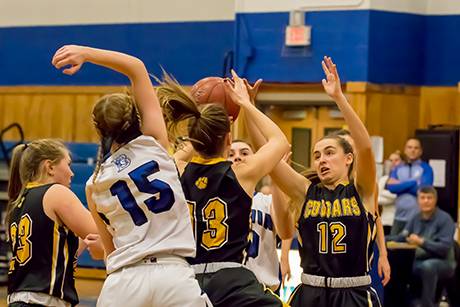 In a close game last evening the Batavia girls basketball squad beat last season's sectional champions Honeoye Falls Lima by a narrow 53-52 margin.
HFL came out of the gate up by four points after the first quarter 14-10 led by seniors Taryn Wilson and Paige Smith. Batavia was playing catchup through the first half and not making defensive plays, but sparked right near the end of the half to come within one point of HFL's lead 26-25.
After the first half, Batavia needed a much stronger quarter and played better defense to take the lead 40-34 after three quarters. Batavia continued the streak to lead at one point by 10 points in the fourth but then got into foul trouble.
Taryn Wilson hit 13 out of 15 free throws, and with 9 seconds left on the clock, Kara Oatman who was 7 for 8 missed her eighth free throw and Batavia finished winning by one at regulation.
Junior Ryann Stefaniak led the team with 18 points, Sophmore Emma Krolczyk finished with 15 points and freshman Bryn Wormley tallied 11 points.  
HFL Senior Taryn Wilson scored 25 points, Paige Smith had 13 points and Kara Oatman finished with 8 points.
Batavia remains undefeated with a 5-0 record in class A2 and HFL drops to 2-4.
Next game for Batavia is home this Monday vs. Greece Athena.
For more game pictures to go: http://steveognibenephotography.zenfolio.com/p789755086
Image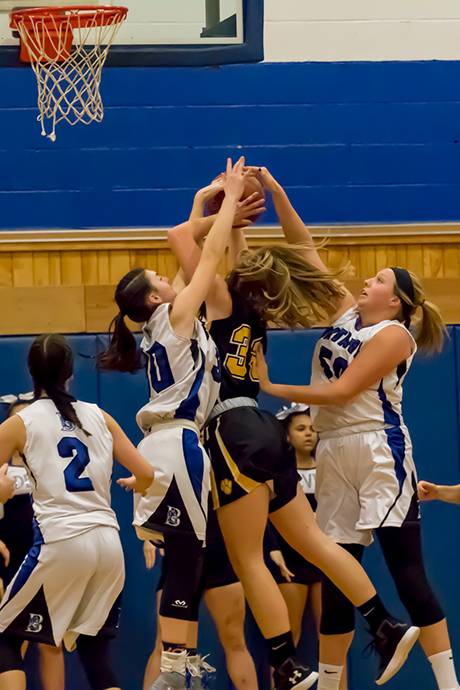 Image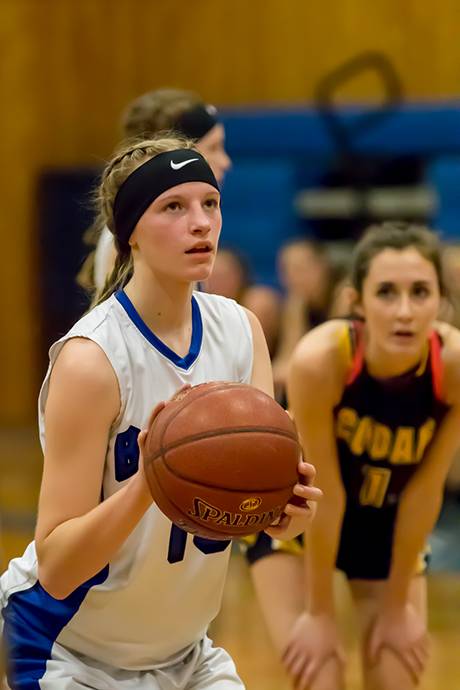 Image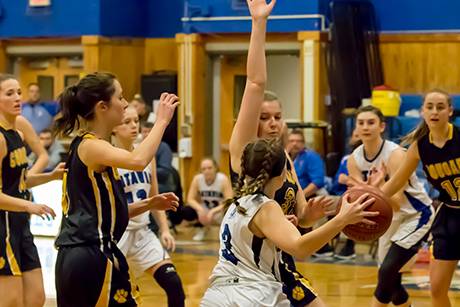 Image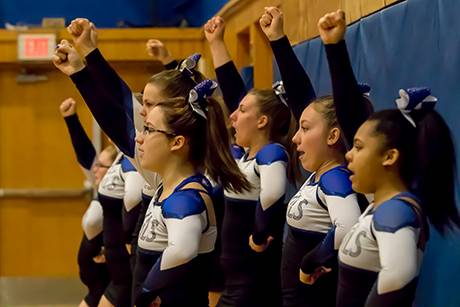 Image