February 27, 2022 - 1:00am
Byron-Bergen girls lost steam to scrappy Keshequa in fourth quarter, losing 46-37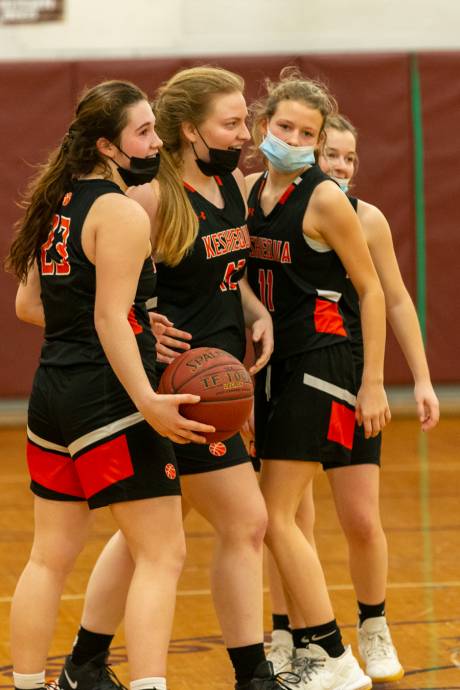 It was a see-saw game from the start and both #4 Byron-Bergen and #5 Keshequa entered the game with a 15-5 record in a battle for Class C3 in girls sectional game.  
The Bees lead after the first quarter by three and were down three at the half.  After the third quarter, Keshequa led by one and what appeared to be a neck-and-neck battle that could go into overtime did not.
The fourth quarter was all Keshequa, which played a scrappy defense to get the ball and score to secure for themselves for a victory and advance to the semifinals.
Keshequa Libby Benner scored 12 points, Julia Wilkins 11, including a pair of three-pointers and three free throws.
Byron-Bergen's Ava Wagoner scored 10 points. Dayanara Coballero scored eight.
To view or purchase photos, click here.
Photos by Steve Ognibene