July 27, 2018 - 3:15am
Muckdogs can't hold lead in ninth inning against Yankees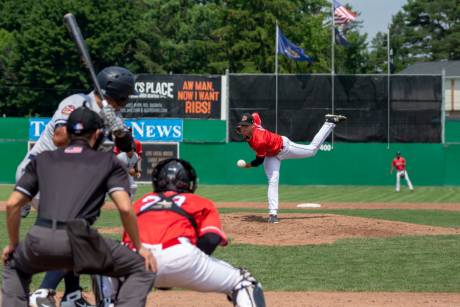 The Muckdogs were just an out away from a second consecutive 5-4 win over the Staten Island Yankees on Thursday afternoon and they let the game slip away.
Batavia lost 6-5.
Evan Estes gave up two runs in the bottom of the ninth to record the loss and drop his record to 0-2. It was his first blown save of the season.
The Muckdogs supplied hometown fans with plenty of offense, collecting a total of 10 hits. Brayan Hernandez, Demetrius Sims, Sean Reynolds, Denis Karas all had two hits. For times, one of those hits was a round-tripper and Hernandez scored three runs. Both Sims and Reynolds had two RBIs.
The Muckdogs now go on the road for six games, returning home Aug. 2 to take on Mahoning Valley.