February 26, 2022 - 7:35am
Pembroke dominates Pavilion 68-45 in Class C2 quarterfinal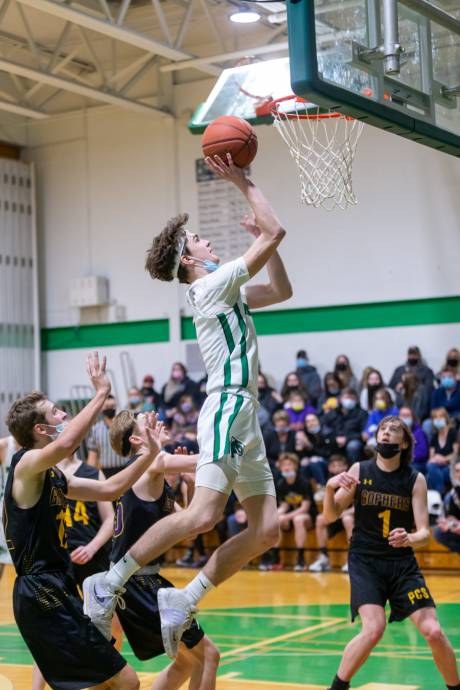 Pembroke boys had an explosive second half to defeat Pavilion 68-45 in section five class C2 quarterfinal last evening.
Junior captain Cayden Pfalzer led Pembroke with 23 points
Guards Jon Suro scored 14 points including eight free throws and two three-pointers, Tyson Totten scored 13, Avery Ferreira scored 10 points.
Zack Tillotson scored five three-point buckets and three free throws for Pavilion.
Pembroke #3 seed now 15-6 will play #2 Oakfield-Alabama this Monday, at a time and site to be determined
To view or purchase prints, click here.
Photos by Steve Ognibene