October 29, 2018 - 1:22pm
Photos: Batavia Halloween Parade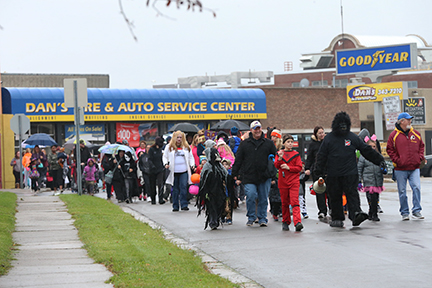 Batavia's Original Pizzeria hosted fun and games yesterday afternoon following the Halloween Parade in Batavia. Several children along with parents, grandparents started walking from Dan's Tire and Auto down side streets in the cool wet weather to the pizzeria.
In addition to Batavia's Original, the event was sponsored by Kiwanis Club of Batavia and Roanoke Apple Farms.
A costume contest was judged by City Church members and Assemblyman Stephen Hawley. Music was entertained by DJ Tom Mazerbo. There were various prizes for the costume contest along with pizza and cider.