June 18, 2015 - 9:00am
Photos: Genesee Kickball League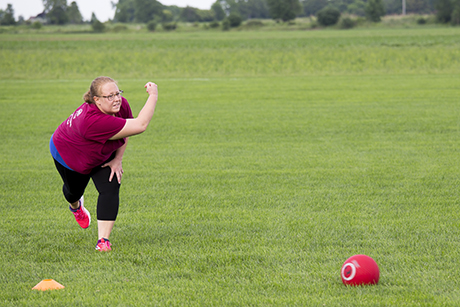 In its third year Genesee Kickball League has continued a tradition for adults to have some fun on the field after work. Playing at Batavia Sports Park last evening were six teams in the Spring league. 
"We have had as much as 10-12 teams in a session," said league organizer Matt Smart. "We have two sessions, spring and summer, starting in May and depending on weather and daylight we may get in a fall league.
"Tonight's teams were the Fireballz vs. Pitches BeCrazy, One Kick Wonders vs. Grass Kkickers, Purple Fother Mickers vs. Kermit Killers. We come up with some relevant names to the sport but it's all for fun and then we go to our sponsors businesses afterward. 
"There are typically one to two sponsors per team and they are recognized on our team shirts. The summer league starts on July 1st."
For more information to register go to Facebook: Genesee Kickball