Image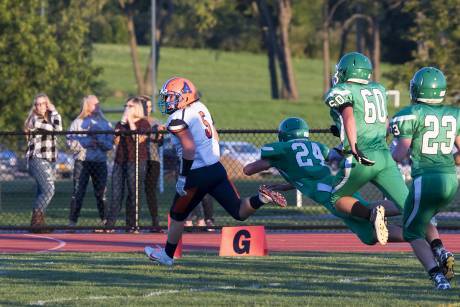 Attica Blue Devils came out strong the first few minutes of the first quarter, leading 20-0 on a couple touchdowns by senior running back Hunter McCulloch, who added 117 yards on 11 carries.
Pembroke failed to convert turning the ball over on an interception and fumbles early in the first half. Attica led the half 20-0.
In the second half, Attica continued to move through Pembroke's defense led by senior quarterback Kyle Casey, who added points in the air and ground to seniors Cody D'Arconte and tight end Dawson Nelson, winning the game 40-0. 
Attica moves to 1-0 and their next game is home Friday night vs. Alexander at 7 p.m.
Pembroke drops to 0-1 and plays next Saturday 7 p.m. vs. Oakfield / Elba in Oakfield.
For more photos and to purchase go to: Steve Ognibene Photography
Image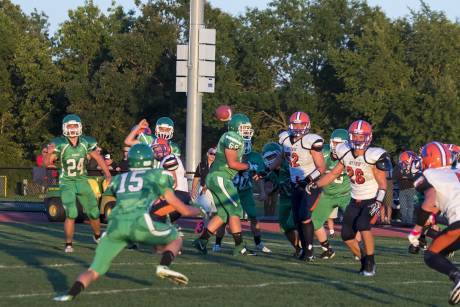 Image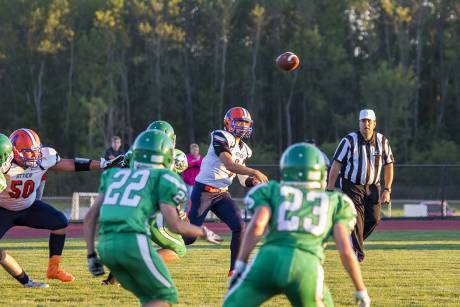 Image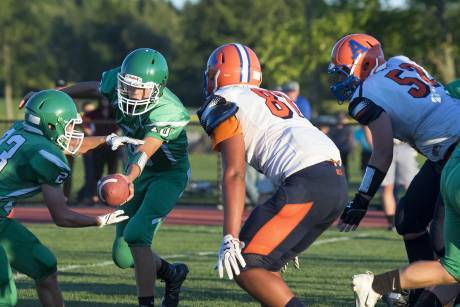 Image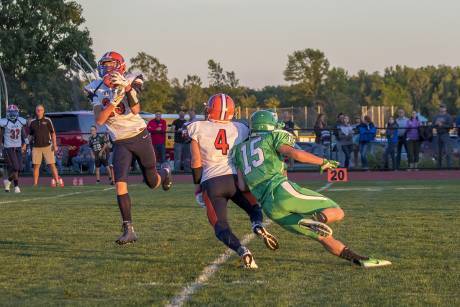 Image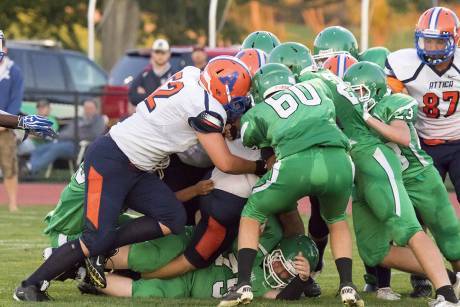 To purchase prints, click here.