June 22, 2015 - 9:46pm
Two-car accident on Cole Road, Byron, reported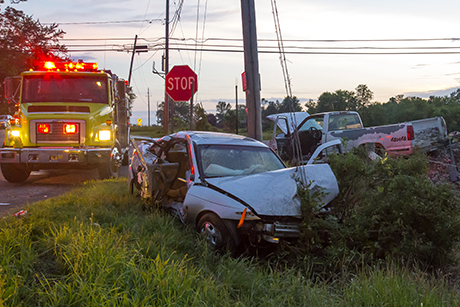 The initial call came in at 8:45 p.m. of a two-car accident in the area of 6312 Cole Road. Byron. Byron and South Byron fire departments are on the scene with Byron Rescue Squad and Mercy EMS.
More details pending investigation.
UPDATE (By Traci) 10:06 p.m.: According to State Trooper Stephen Kosowski, the driver of the Saturn was taken to the hospital with minor injuries. The driver of the Saturn was traveling eastbound on Tower Hill Road and the pickup truck was traveling northbound on Route 237. Witnesses said the driver of the Saturn failed to yield and entered the intersection in front of the pickup truck causing the collision.