Image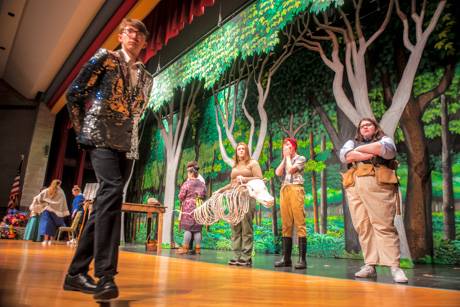 Photos by Howard Owens.
Information from Le Roy Jr./Sr. High School:
Le Roy Jr./Sr. High School will present the Stephen Sondheim musical "Into the Woods" at 7 p.m. Thursday, March 12, and POSTPONED -- Friday and Saturday -- March 13 and 14 -- in the auditorium.
Tickets are $10 presale; $12 at the door. The school is located at 9300 South Street Road in Le Roy.
Based on the book by James Lapine, "Into the Woods" at first appears to be a familar story based on Grimm's fairy tales that most of us grew up with. But there's frustration afoot as the audience delves into questioning what brings true happiness.
The story is a metaphor for life's journeys. What directions we choose to take in life and the discoveries we make along the way in regards to love, loss, values, choices, and responsibilities. The story also shows the lightness and darkness which we all encounter in life and focuses on how the choices we make in our lives truly do affect those who are around us and the journeys they take, says the production's Artistic Director Jacqueline McLean.
While this show poses a lot of serious questions and thoughts, it also has a delightful score full of beautiful and entertaining music, as well as several comedic characters and moments, and characters we all know who take us through the ups and downs of the journey called life.
Le Roy students have proven up to the extreme challenge of the difficult score as well as developing the deep characters.
"We spent an extensive amount of time developing our characters this year so that we would find ease forming the correct relationships on stage, thus hoping to make it believable," McLean says. "Through the process, students asked themselves questions and did a bit of self discovery as well. 
"There is not a person in the world that can't relate to or see someone they know in the characters of 'Into the Woods'. While the students portray these characters, it is an exaggerated version of real-life stereotypes and personalities."
The cast includes:
Erik Schwab (Narrator)
Hailey Grasso -- Cinderella
Brady Fix -- Cinderella's Prince
Wade Dzedzic -- Rapunzel's Prince
Sean Czyrca -- Wolf
Evan Williams -- The Baker
Alexis Pfendler -- The Baker's Wife
Marlena Pencille -- The Witch
Emily Overacker -- Jack's Mother
Ashlyn Puccio -- Little Red Ridinghood
Nathan Yauchzee -- Jack
Jackson Cain -- Mysterious Man
Maureen Klaiber -- Rapunzel
Allison Primatera -- Cinderella's Stepmother
Jillian Curtis -- Florinda
Kylee Wright -- Lucinda 
Amalia Morris -- Cinderella's Mother
Catie Long -- Giant
Jonathan Napper -- Cinderella's Father
Cooper Terry -- Granny
Ethan Riggs -- Steward
Allyson Austin -- Snow White
Anna Long --Sleeping Beauty
Maria Calhoun -- Milky White
In addition to Artistic Director Jacqueline McLean, the production crew includes:
Assistant Director -- Joseph Kusmierczak
Vocal Director -- Jeffrey Fischer
Choreographer -- Jessica Pcionek
Pit Orchestra Director -- Nastassia Dotts
Costumes -- Mary Platek, Heidi Austin
Dance Captain -- Allison Primatera
Assistant Dance Captian -- Aubrey Puccio
"Into the Woods" is presented through special arrangement with Music Theatre International.
Image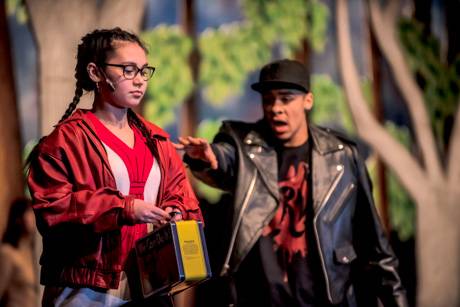 Image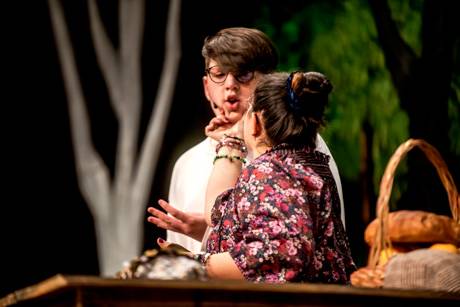 Image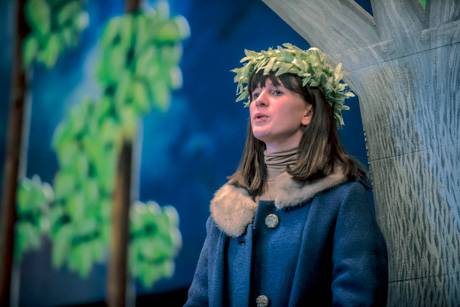 Image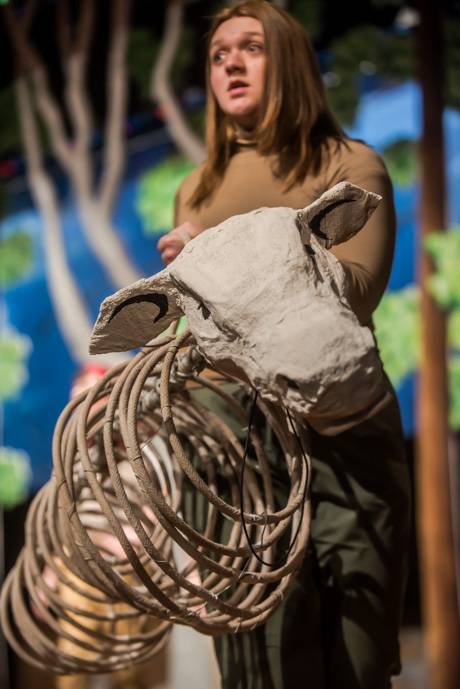 Image