Image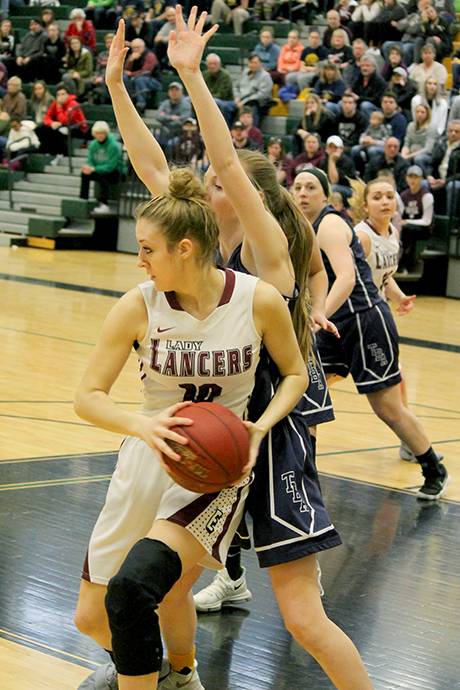 Franklinville Panthers led after the first quarter 18-8 by senior 5'10' Allyson Haskell. Elba's senior Emily Reynolds (pictured above) was held to just seven points on the night along with Leah Bezon (pictured below) guarding Danielle Haskell from Franklinville. The Panthers extended thier lead 32-17 at the half and continued the pace.
Second half Panthers had a lead as much as 29 points but Elba's strongest scoring fourth quarter came up short with a final of losing 60-40. Elba's Freshman Maddie Muehlig led in points for the lancers with 10 on the night, 0 for 6 from three-point range.  
Franklinville will play Edwards-Knox next Saturday, March 17th, at 2:15 p.m. in the Final four at Hudson Valley Community College.
Photos courtesy of David Zuppelli.
Image