Image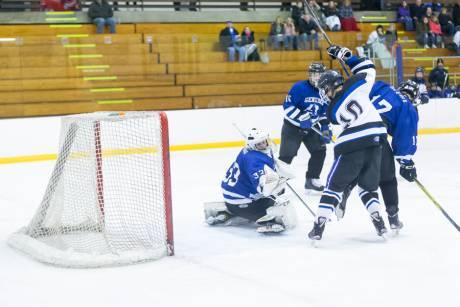 Genesee Ice Devils visited Geneseo Ice Knights last evening at SUNY Geneseo State College. Both teams were exchanging possession but remained scoreless through the first period.
Senior Jackson Backus found the back of the net three minutes into the second period; assist by AJ Versage.
Both teams had a wide variety of penalties until eight minutes into the third period when Genesee's Evan Dusky tied the game 1-1 off a pass from Noah Martin that finished the game through regulation.
Genesee started the overtime down two players from penalties, but defense protected goalie Alexander Hunt who was a star saver for the Ice Devils that stopped 43 shots. Isaac Sweet made 25 saves.
Genesee Ice Devils Head Coach John Kirkwoods said following the game,  "I'm proud of our team tonight after dropping a tough game on Tuesday. This past week was a focus of a few tough practices.
"I preach to our guys all the time that we are a very hard working team, we don't quit and we keep coming at you, no matter the score or the situation. Our squad is a coming together to be a very competitive team. 
"I am very proud of our guys. Tonight improved our abilities to overcome challenge teams like Geneseo. It was a step forward for us for our program."
Next game for Genesee is at home against Aquinas this Tuesday night, Dec 11th, at Falleti Ice Arena at 6 o'clock.
To view more photos click here.
Image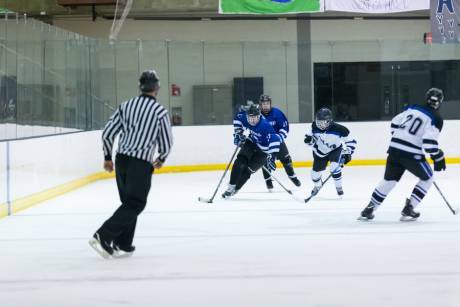 Image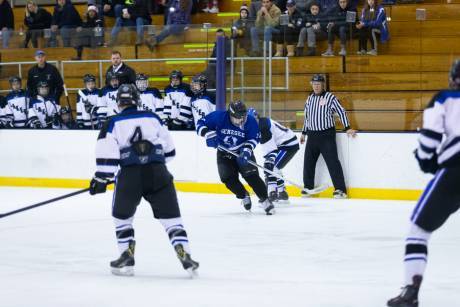 Image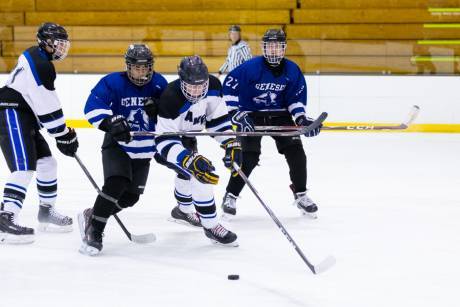 Image