Image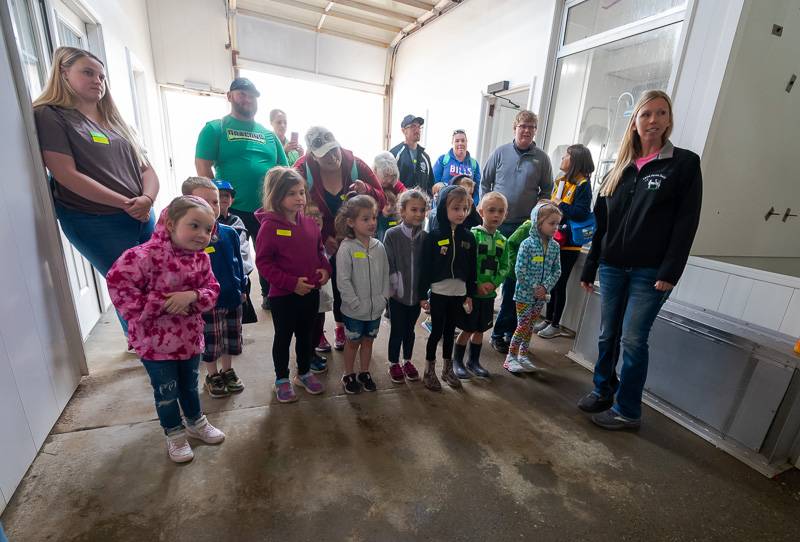 Even dairy farmers know how to turn lemons into lemonade.
Volunteers had to act quickly Wednesday to reconfigure their annual Kinderfarmin' event at Hildene Farm in Pavilion after air quality concerns caused superintendents at eight of the 10 scheduled schools to cancel field trips.
"Agriculture never stops," noted organizer Natasha Sutherland, and neither do kindergarteners. 
But students at the schools that didn't make the trip to Hildene got the important message about the connection between dairy farms and the milk they might pour over their cereal in the morning.
"We're excited that many volunteers were able to pivot with us because the idea was thrown out very quickly that we could take the day to the students," Sutherland said. "I've got volunteers driving milk and swag bags to schools. There are also virtual dairy tours available on the internet that they are currently watching."
Hildene Farm, with 1,250 dairy cows, hosted the event last year, too. The event takes about 100 volunteers to run with the typical participation of 10 school districts and more than 600 students.
The smaller group of children this year at the farm meant that each child got more individual attention and could spend more time at each of the educational stations set up on the lawn.
"The kids are getting so much more one-on-one impact and exposure," Sutherland said. "I'm hoping that the day is so much more impactful because they're getting everything truly catered to them as individuals. It's exciting to see their little faces light up, and the kids that are here are truly enjoying every bit of that."
Sutherland said the event builds lifetime memories for the children who attend.
"It is the highlight of the year for these kindergarten students," Sutherland said. "It's not just about dairy. It's about the whole breadbasket that is Western New York. We've got beef producers, we've got sheep, we've got goats, we've got lambs, we've got rabbits. We've got people spinning wool, and we've got giant articulated tractors for children to sit in. Today is all about connecting kids to their food."
Genesee County is the last county in the state that still hosts a Kinderfarmin' event as originally designed, with a visit to a dairy farm that includes hands-on educational activities that are also fun for the kids, Sutherland said.
"Everyone's kind of morphed it into something else, but we're the last one that still keeps it completely school focused, completely focused on the kindergarteners sticking to the core curriculum," Sutherland said. "We work really hard to make sure that these kids get the originally intended day as education first and foremost, not just play."
Photos by Howard Owens.
Image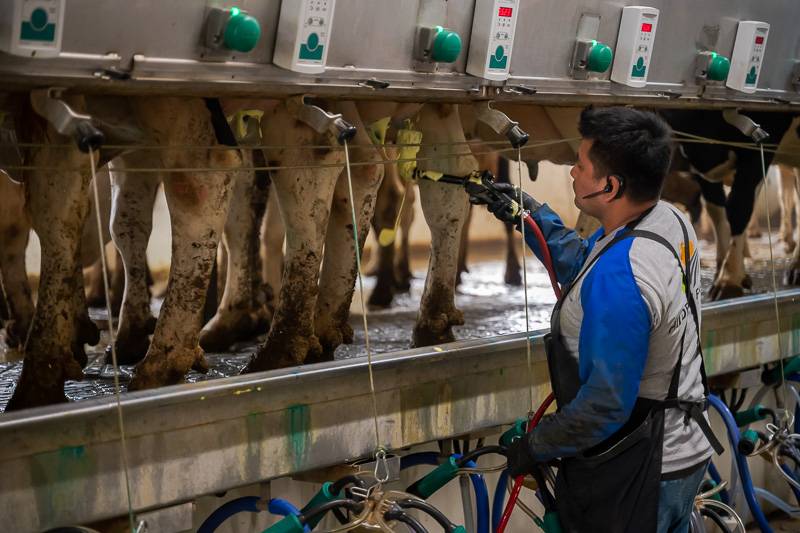 Image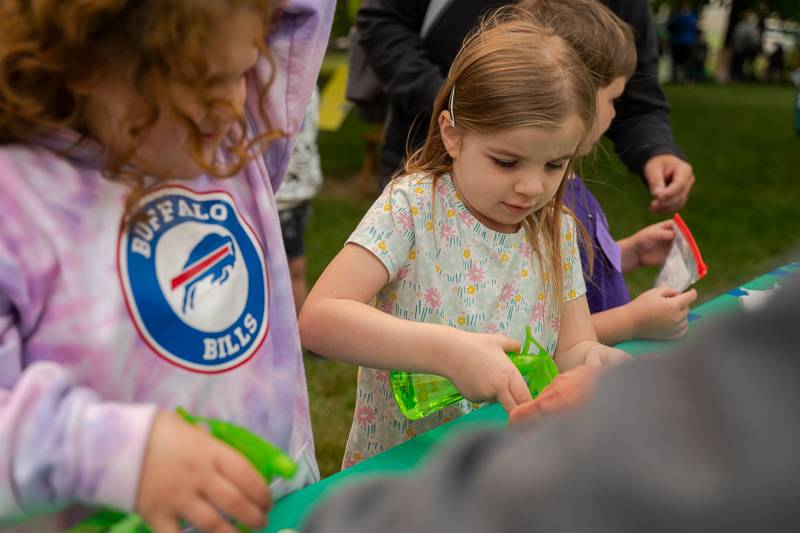 Image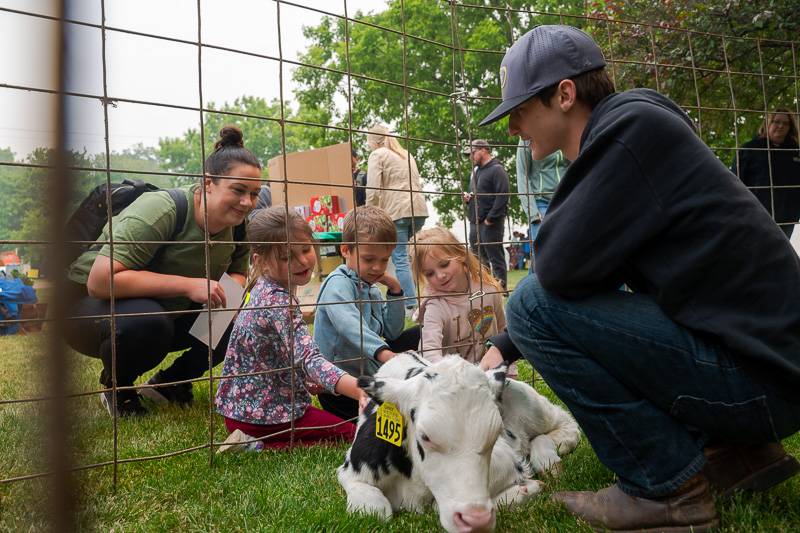 Image