Image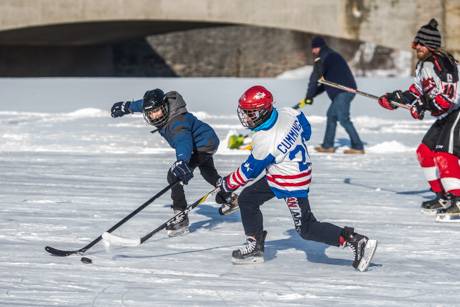 Le Roy's town and village officials are tackling outdoor recreation from both perspectives: liquid and frozen water. 
A new spray park is to begin sprinkling by or before June 2022 at the current wading pool site at Wildwood Park (See "Le Roy residents will be gettin' misty ..."). But long before that, a temporary winter recreation will be in place before the end of this year, Le Roy Town Supervisor Jim Farnholz says.
"Our hope is to have that up by December," Farnholz said Tuesday to the Batavian.
A rectangular-shaped ice skating rink will be available at Bunnel Park, weather permitting. Beyond the makeshift structure filled with water, all that's required are brisk temperatures to freeze it. Then lace up and glide to your heart's content. 
Farnholz mentioned the more romantic — and nostalgic —  notion of couples and families skating on Oatka Creek. Those days have ended with fluctuating climates and safety concerns for people going out on the creek.
"It's tough to make sure it's frozen all the way," he said. "(The rink) will have much longer access and much earlier access."
Funding for the ice skating rink will come from federal COVID-19 relief funds, officially called the American Rescue Plan Act of 2021, he said. 
Due to complications from COVID-19, Congress moved to pass the American Rescue Plan Act of 2021 to provide $350 billion for state and local governments. The Act officially became law in March 2021. This bill provides additional relief to address the continued impact of COVID-19 on the economy, public health, state and local governments, individuals, and businesses. For local governments, the funding amount was determined by population, and these municipalities are to receive their allocations in two installments – the first half 60 days after enactment and the other half one year later. 
Photo: File photo from 2018 of hockey on the Oatka Creek.