Image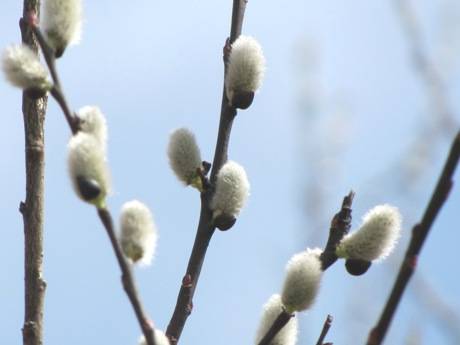 Pussy willow, one of the earliest harbingers of springtime and perhaps the most short-lived. Within a couple days the catkins will turn yellow and flowery in appearance.  
Image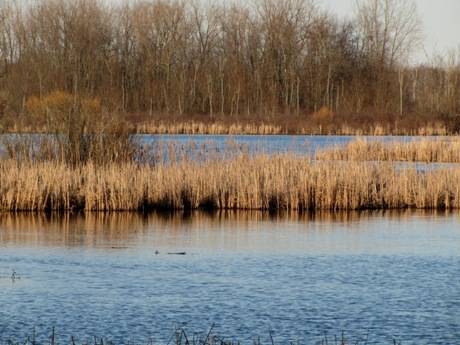 Oxbow marsh on Oak Orchard Wildlife Management Area. A stopover for both migrating and nesting waterfowl.
Image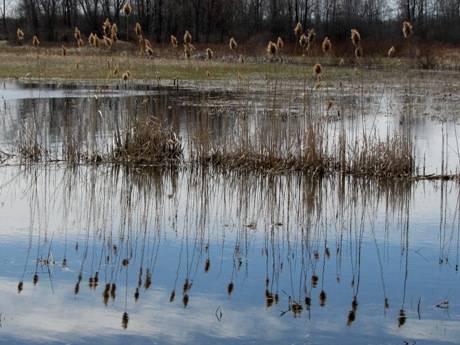 Phragmite reflections on the surface of a vernal pool. How long the water lasts here depends on the seasonal rainfall. But the creatures whose procreation depends on such a pool are great barometers and get things under way accordingly. Wood frogs, spring peepers and salamanders are among the visitors who come here to breed.
Image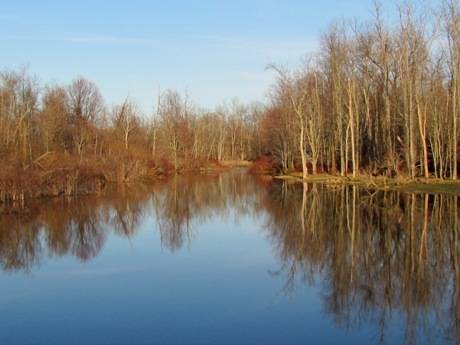 A late afternoon sun illuminates the trees along Oak Orchard creek on a calm spring evening. Though placid-looking, the water level is presently well above normal as is the current.
Image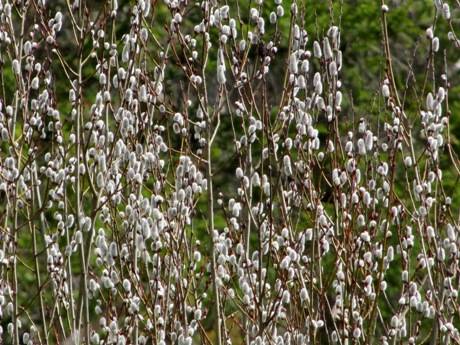 Pussy willow stands out in contrast against background evergreens.