April 17, 2015 - 8:57am
Springtime in and around the wetlands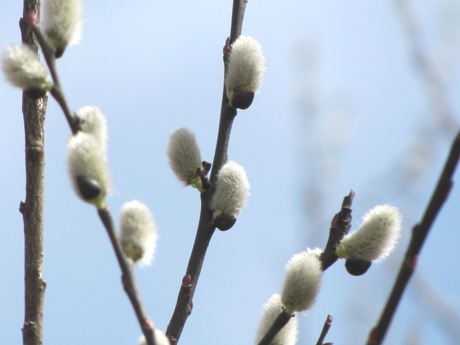 Pussy willow, one of the earliest harbingers of springtime and perhaps the most short-lived. Within a couple days the catkins will turn yellow and flowery in appearance.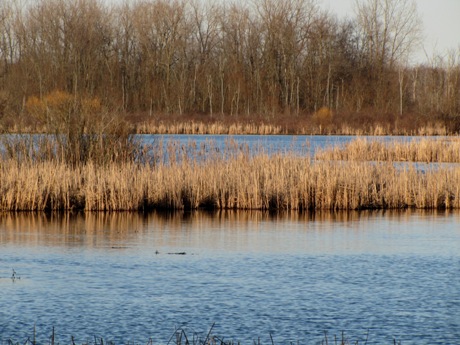 Oxbow marsh on Oak Orchard Wildlife Management Area. A stopover for both migrating and nesting waterfowl.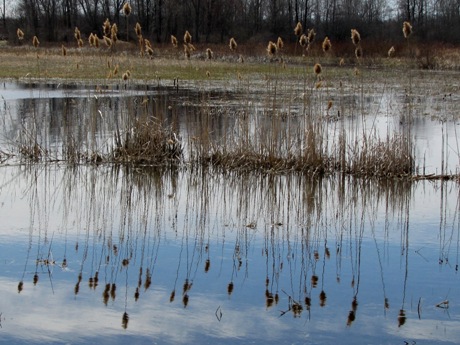 Phragmite reflections on the surface of a vernal pool. How long the water lasts here depends on the seasonal rainfall. But the creatures whose procreation depends on such a pool are great barometers and get things under way accordingly. Wood frogs, spring peepers and salamanders are among the visitors who come here to breed.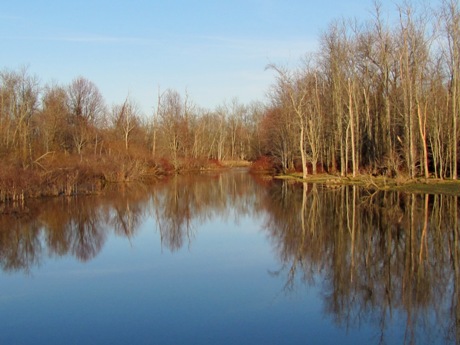 A late afternoon sun illuminates the trees along Oak Orchard creek on a calm spring evening. Though placid-looking, the water level is presently well above normal as is the current.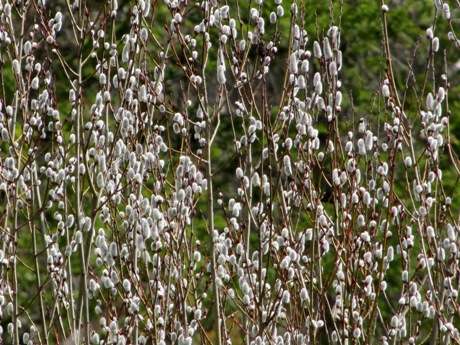 Pussy willow stands out in contrast against background evergreens.
April 17, 2015 - 11:08am
#2
Two things remind me of the celebration of spring above all else they being pollywogs and pussy willows.
I attended John Kennedy School in the early sixties before all the development of homes and apartments behind it in that area of the city.
It was swampy back there and flooded every spring; the water full of leopard frog pollywogs and acres of pussy willows and naturally as a small boy both were treasures to be coveted. My mother always forgave my wet muddy clothes when I brought home jars full of pollywogs for me and bunches of pussy willows for her.
Thanks for the pictures Jim and here is a poem by Dot McGinnis to go along with them called "The Legend of Pussy Willows".
A Polish legend tells the tale
Of tiny kittens, oh, so frail.
Along the river's edge they chased.
With butterflies, they played and raced.
They came too close to the river's side
And, thus, fell in. Their mother cried.
What could she do but weep and moan?
Her babies' fate were yet unknown.
The willows, by the river, knew
Just what it was that they must do.
They swept their graceful branches down
Into the waters, all around.
To reach the kittens was their goal;
A rescue mission, heart and soul.
The kittens grasped the branches tight.
The willows saved them from their plight.
Each springtime since, the story goes,
Willow branches now wear clothes.
Tiny fur like buds are sprung
Where little kittens once had clung.
And that's the legend, so they claim,
How Pussy Willows Got Their Name!