Support local businesses and shop the Hometown Trail throughout Genesee County this summer! Participate in the Hometown Trail this summer by shopping at these Genesee County shops. Enter to win a $100 Gift Certificate. Get your card stamped at each shop you visit and leave your card at any shop by Aug. 31 to be entered in the grand prize drawing to be held on Sept. 12. Participants must have 8 or the 10 stamps to be entered for the grand prize drawing. The grand prize is a $100 gift certificate that can be used at one or more of the participating businesses of your choice choice through Oct. 31. Collect stamps from all the shops and you'll be entered in the separate ultimate shopper drawing for a gift basket. Winners will be notified and featured on the Facebook page. In addition to these great prizes, there will also be giveaways on our Facebook page - The Hometown Trail!
PARTICIPATING BUSINESSES:
Berried Treasures, 1415 Broadway Road, Darien Center. Hours: Mon. - Sun. 10-4
Mulberry Station, 1241 Main Road, Pembroke. Hours: Thurs. - Sun. 10-5
The Mill, 7061 Oak Orchard Road, Elba. Hours: Thurs. 12-5, Fri.10-5, Sat. 10-4
Torrey's Farm Market, 7142 Oak Orchard Road, Elba. Hours: Fri. & Sat. 10-5
The Artisans @ North St., 301 North St., Batavia. Hours: M-W 10-5, Thurs. 10-7, Sat. 10-3
The Hobby Horse, 54-56 Main St., Le Roy. Hours: Tues. - Sat. 10-5, Sun. 12-3
Country Hill, 11119 W. Park St., Pavilion. Hours: Tues. - Fri. 10-6, Sat. 10-4
Kozy Kabin, 922 Genesee St., Corfu. Thurs., Fri., & Sat. 10-5
Country Cottage, 10448 Harper Road, Darien Center, Darien. Hours: 7 days a week - 11-6
Harrington's Produce & Bakery, 5282 Clinton St., Batavia. Hours: Mon. - Sun. 10-6
For more information, call Kelly Dudley 585-746-1677 or Chris Ward 585-356-9895. Check us out on Facebook: The Hometown Trail.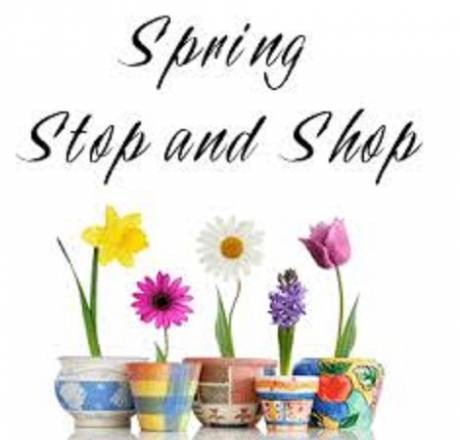 Come shop a great selection of crafters plus your favorite party-plan vendors!
It's all happening on
Saturday, April 11th
10am to 4pm
Bergen United Methodist Church
27 S. Lake Ave., Bergen
Please  join us at this exciting event.  For more information you can visit our Facebook Event Page "What a Girl  Wants".  We hope to see you there
On October 15 – 16, 2011 the Junior League of Rochester (JLR) will hold its 4th annual Holiday Market Show. Over 100 vendors will be on location to showcase and sell home made arts & crafts, holiday decorations, gourmet items, boutique clothing, and much more. Open Saturday (10-5) and Sunday (10-4) at the Fair & Expo Center (the Dome Arena), 2695 E. Henrietta Rd, Rochester, NY 14467.
Shoppers have until Dec. 24 to enter for a chance to win a $500 shopping spree in downtown Batavia.
The Business Improvement District -- better known as the BID -- Promotions Committee started "Shop in the Zone for the Holidays" on Dec. 1. Participating downtown businesses will be handing out shopper's cards to anyone who asks for them. No purchase is necessary.
Shoppers have to visit at least 12 of the 30 participating businesses, and then deposit their tickets at one of the following drop-box locations:
Adam Miller's Toys & Bicycle, 8 Center St.
Marchese Computer Products, 220 Ellicott St.
O'Lacy's Irish Pub, 5 School St.
The Daily Grind, 85 Main St.
Valle Jewelers, 21 Jackson St.
On Dec. 27, a lucky winner will get $500 to spend at the participating businesses.
BID officials see this as a two-way benefit. Executive Director Don Burkel said that it attracts business in the downtown area while familiarizing people with available services.
"I encourage people to participate," Burkel said. "500 dollars is a fair amount of money, and there are a lot of goods and services (at downtown Batavia businesses) that everyone can use."
Krysia Mager, a member of the BID Promotion Committee, calls this " a chance to get people to shop and dine in downtown for the holiday season."
You can find all of the businesses taking part in "Shop in the Zone for the Holiday Season" at www.downtownbataviany.com.
Again, shoppers must visit at least 12 of them and collect a shopper's card from each one.
For more details, contact Burkel at 344-0900.
I think it would be interesting to learn what people feel they need to leave Batavia in order to get. To me this is the best way to figure out what the town/city is missing and perhaps there is someone one there that either knows somewhere we CAN get "it" in Batavia or we'll come up with some new business ventures for people.
Personally I feel like I need to leave Batavia to see a good movie.  I understand we have a 2 screen theater in town but the offerings are very limited - usually just big budget popcorn flicks or kid's movies. This means I have to drive to Buffalo or Rochester to see anything else - and I'm thinking pretty much everyone in Genesee county feels the same way.
The second thing is a good bottle of wine.  We have many liquor stores in Batavia but I have yet to find anything but the standard fare of mass produced wines. And to be clear although I enjoy nice wines this doesn't mean they have to cost a lot - anyone who has been to Marketplace or Premier knows you can get many excellent bottles of wine under $10 - so why can't we get this in Batavia.
So what do you NEED to leave town for?
MAMMOTH Indoor Garage Sale
Saturday, April 18th 9AM-4PM
St. Joseph School
corner of Main (Route 5) & Summit
Batavia
*  "It's a widely-acclaimed, super-enormous, ultra-gigantic quality sale!"
*  Everything from A-to-Z (clothing excluded)
*  New this year: a wide variety of quality, used furniture
Please call Kathy Stefani at 585-344-2701 with any questions.
Hope to see you there!
I know it's early, but let's start thinking about Holiday Shopping!
The Holland Land Office Museum is proud to announce the arrival of the fourth building in the Custom Wood Gift series. On November 1, 2008 the next building, the Old City Hall / Brisbane Mansion will be available at the Museum Store inside the Holland Land Office Museum.
The 5 inch by 7 inch gift features the old City Hall on the front and a history of the building on the back.
Here is the building history from the back:
Brisbane Mansion / City Hall
Batavia, New York
T
he Brisbane Mansion was built in 1853 by George Brisbane, the son of Batavia's first merchant. The Brisbane family donated the mansion to the city and assumed it would be razed for a city park.On February 5, 1918, Ellicott Hall which was serving as city headquarters burned to the ground.
After the fire, City Council decided the Brisbane Mansion would serve as City Hall. Frank Homelius drew up plans for remodeling and the Mansion opened as the new City Hall on September 28, 1918.
In 2004, City Hall was moved from this building to the new City Centre.
The Brisbane Mansion is part of the Genesee County Historic District and was listed on the National Register of Historic Places in 1982.
This is the fourth building available. The others are the Holland Land Office Museum, the Richmond Mansion and the old Genesee County Courthouse.
See the entire collection at http://www.hollandlandoffice.com/museum_store_woodgifts.htm
Call the Holland Land Office Museum at (585) 343-4727 to preorder yours today.
BUILD YOUR OWN BATAVIA!