Image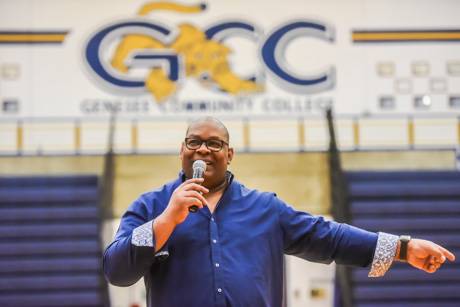 Article submitted by Chelsea Green, Genesee County Youth Bureau.
The Genesee County Youth Conference Coalition sponsored the 32nd Annual Youth Conference at Genesee Community College on March 15, 2022.
This conference is offered on an annual basis to local seventh- and eighth-grade students in Genesee and Orleans County in an effort to address pertinent social issues of interest to youngsters of middle-school age. There were approximately 175 seventh- and eighth-grade students in attendance.
This year's theme of the conference was "We Are Stronger Together." 
The inspiring speaker, Earl Ameen made the trip up from Texas to speak with our students. Earl's message inspired youth to believe in themselves, embrace love, and to become more kind and compassionate while respecting everyone.
A variety of human service organizations in Genesee County contributed to the event by organizing a workshop for students to attend that day. Workshops were tailored to be interesting, engaging, and hands-on while being taught valuable lessons. Some of these workshop topics were: healthy eating habits, building functional relationships, Geocaching, learning about disabilities, teambuilding, and internet safety. Dance, Yoga, and WERQ were popular workshops attended as well!
Members of the Youth Conference Committee are extremely grateful to the workshop presenters who volunteered their time to educate our area's seventh and eighth-graders. We are also grateful to the following businesses/organizations that provided discounts or donations for the conference…Genesee Community College, Genesee and Orleans County Stop DWI Programs, Community Action of Orleans & Genesee County, and Subway.
The Genesee County Youth Conference Committee is comprised of representatives from the following agencies: Genesee-Orleans County Youth Bureau, Genesee Community College, Genesee County Job Development, YMCA, Community Action, and Reality Check/Roswell.  
For more information on this year's Genesee County Youth Conference or to find out how you can participate in the next event, call the Genesee County Youth Bureau at 585-344-3960.
Photos by Howard Owens
Image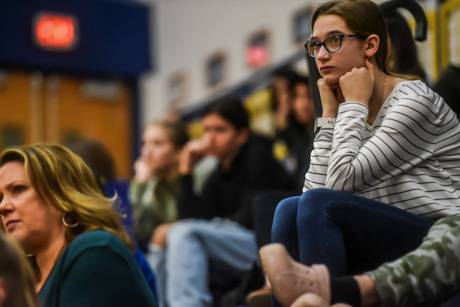 Image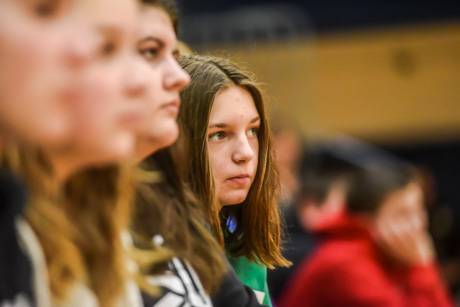 Image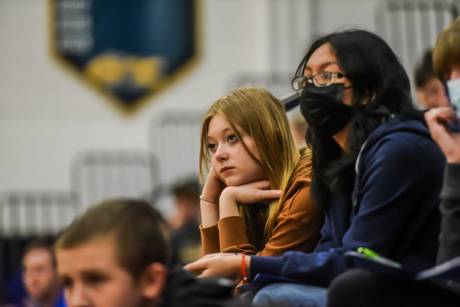 Image