December 13, 2012 - 11:12am
Mistlers to donate downtown window display winnings to nominated families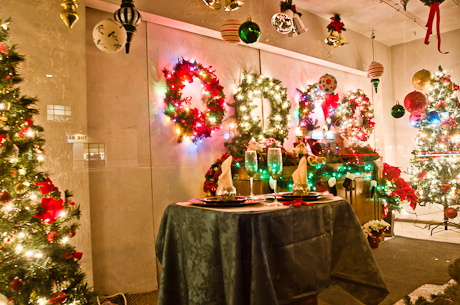 'Tis the time of giving and Ken Mistler and his wife Andrea are in the spirit. The Mistlers' recently won $200 for winning the downtown window display contest. The display, located inside the former Carr's building was sponsored by both Next Level Fitness and City Slickers Bar & Grill.
"I want to thank the downtown (improvement) district and all the judges for choosing our window." Ken Mistler said. "We know there are families out there having a hard time and we want to be able to give back to them and give them a little something extra this holiday season."
If you know someone that is deserving please e-mail [email protected] with the name of the person and a brief description of why you think they are deserving. Also be sure to include your contact info as well as their's. You can't nominate yourself.
All nominations must be submitted by Dec. 20th. Winnings will be donated in the form of a Save-A-Lot gift card.
"I'm going to review the nominations  and will decide on the most deserving family or families." Mistler said. "I may give one gift card for the full amount or I may give a few."
December 13, 2012 - 8:13pm
#1
Class act there, Ken! Thanks for all that you do!