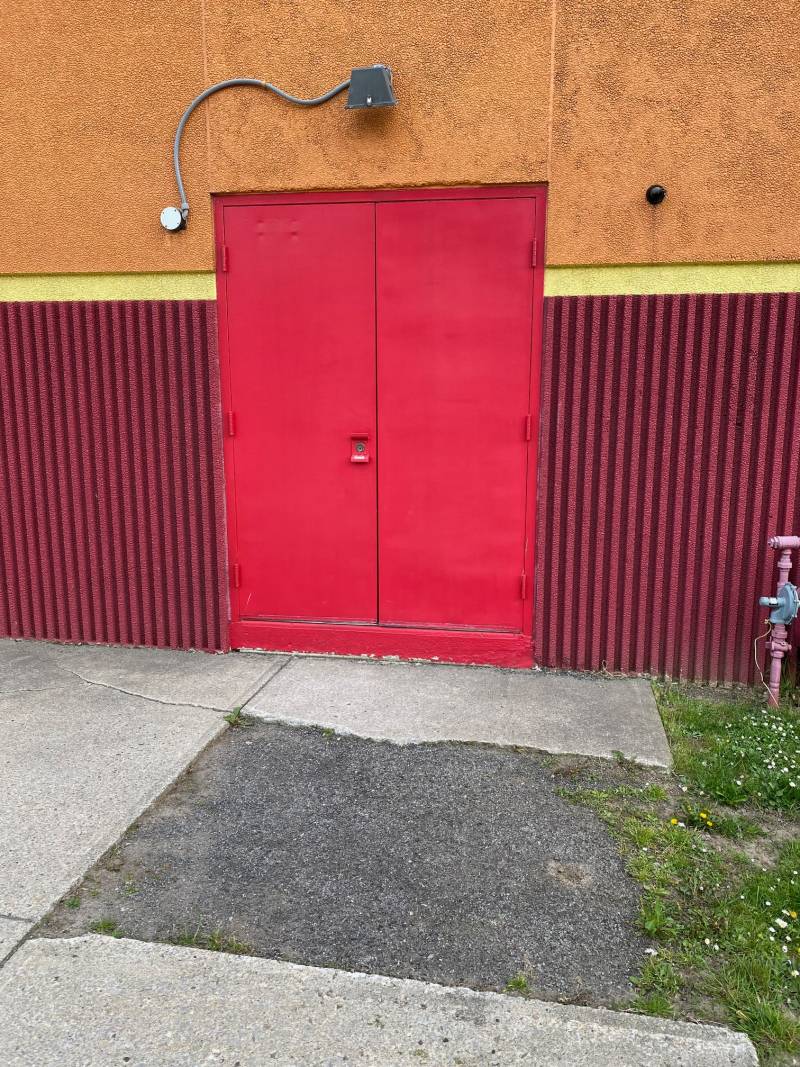 There's a richly iconic salon in New York City known for being luxurious in nature and set apart by its vivid red door, a symbol of Elizabeth Arden Spas and perfumes.
By no means was the red door being wrangled over Tuesday evening by property owner Ken Mistler and members of the Planning and Development Committee as luxurious in nature, but it will be the signature — of the entrepreneur's latest venture into the world of entertainment.
This heavy-duty red door will lead the way to The Bowery.
"That's the oldest street in Manhattan. It's light industrial, New York City when the shanties were all downtown, in the mid-1800s," Mistler said after the meeting.
His vision for this gritty, edgy shanty town climate will serve up a host of eclectic live musical artists and comedy acts in the movie theater-turned-Bowery,.
Mistler, and his engineer, Andy Schmieder, landed before the committee due to their request for a handicap-accessible ramp leading up to what are now double doors to be converted into one large, wide entry/exit doorway on Alva Place.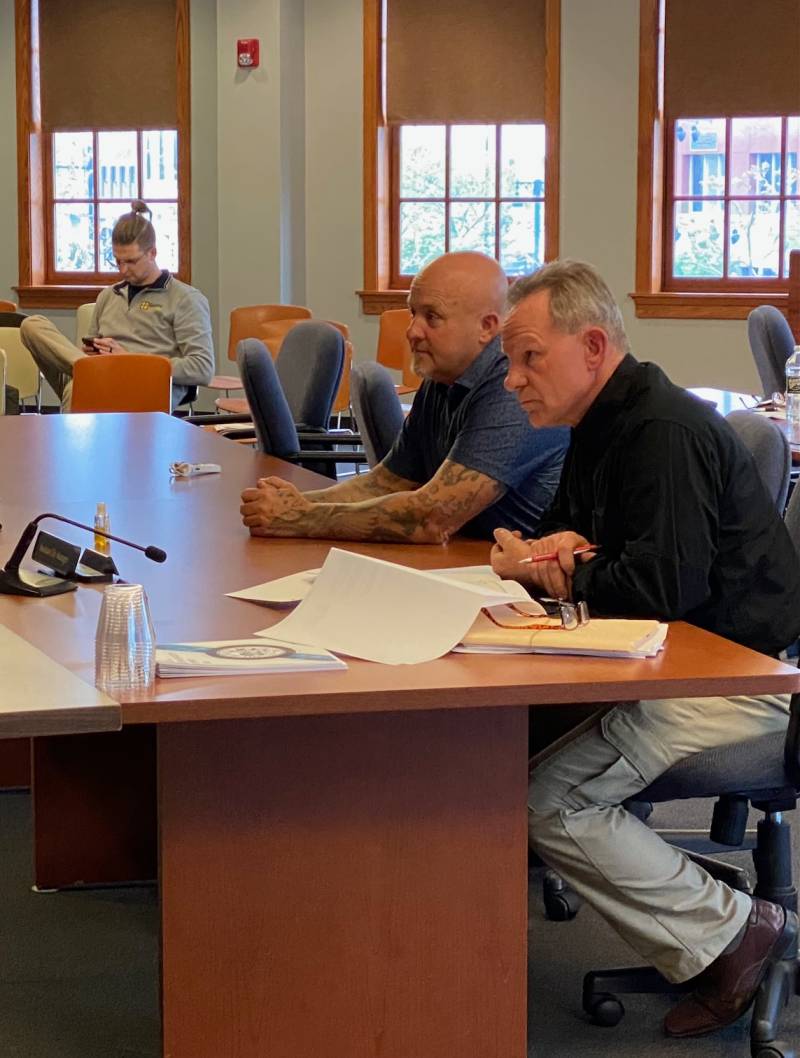 Members David Beatty, Ed Flynn and Duane Preston were less than impressed with the thick steel fire door being the main entrance to a business.
"My only criticism is that it's a rather mundane entry for a dining/pizza shop. Is there going to be any other entrance?" Beatty said.
Flynn added that it looks like a utility room.
"There will be a marquee over it," Mistler said, answering Flynn's question about it not having a window. "There's a door without a window now."
Beatty wanted to confirm if the space would eventually be a functional theater. 
No.
"It will eventually be a comedy club and music venue," Mistler said.
They circled back to the door. Is it to be the final and permanent door to the establishment? Yes. With no windows? That's right.
Beatty joked that it was going to be a speakeasy, some clandestine spot that served illicit liquor back in the days of prohibition.
"We have a problem with the look of the door," he said.
Code Enforcement Officer Doug Randall asked if Mistler would consider some type of artwork on the door, and Mistler said sure, he was open to suggestions.
The three members approved the request for a ramp, and encouraged Mistler to return with another door design when he begins his future facade work.
As for the dining/pizza shop, there won't be any actual indoor dining, Mistler said. The pizza shop will have two purposes: one will be for a one-size pizza take-out service from a walk-up window, and the food will also be used at The Bowery for patrons. He has no intentions of competing with local restaurateurs.
"You want fancy-style pizza, go to Roman's. I don't want to step on anybody's toes in the food business because that's not what I want to do. I love to work with the restaurants in Batavia so that we could do dinner and a show again, like I did with the movie theater," he said. "My first idea was to cater to seniors, there's not a lot of things for seniors to do in the day, let's give it to the seniors … a three-piece brass band, a motivational speaker, a pianist, we'll have a piano there."
He has connections with promoters at both ends of Batavia — in Buffalo and Rochester -- and plans to bring in comedic and musical acts from in and out of state. There will be a dance floor in front of the stage, a full bar and some edibles, per State Liquor Authority, which "requires us to have a substantial menu."
"For once, I want to do a business that's fun," he said. "I've got contractors ready to go. Inside is completely empty. Okay, so I don't have any demolition to deal with, demolition is already done. All I have to do is put it back together, and it's a lot easier to put them together than to take it apart. Yeah. A lot easier. So I want to get it open within six months."
He will be meeting with Randall to go over the interior design and obtain a building permit. The city has been "really easy to work with," he said, and although people see the bad stuff, Batavia is becoming more business-friendly, he said, "which is great."