January 11, 2019 - 3:59pm
BB varsity athletes achieve 100-percent Scholar-Athlete Team awards
Submitted photos and press release:
The Byron-Bergen Senior High School proudly announces that every fall varsity Byron-Bergen sport team achieved the New York State Public High School Athletic Association (NYSPHSAA) Scholar-Athlete Team award.
The fall sports teams are cheerleading, boys cross-country, girls cross-country, football, gymnastics, boys soccer, girls soccer and girls volleyball.
"Here at Byron-Bergen we are always proud of our student athletes and their accomplishments," said Byron-Bergen Athletic Director Rich Hannan. "This fall we are especially proud that all of our fall teams made the NYS Scholar-Athlete Team award.
"As Athletic Director, I am extremely blessed to work with such great student athletes and coaches. This particular recognition is a great testament to the student athletes and what it takes to perform at a high level. In and out of the classroom, our kids are getting it done!"
The Scholar-Athlete program recognizes athletes for their academic success. NYSPHSAA Scholar-Athlete Team awards go to teams whose average GPA of 75 percent of the athletic team equals 90 or above.
Scholar-Athlete Team award recipients, with Byron-Bergen HS students named below photos: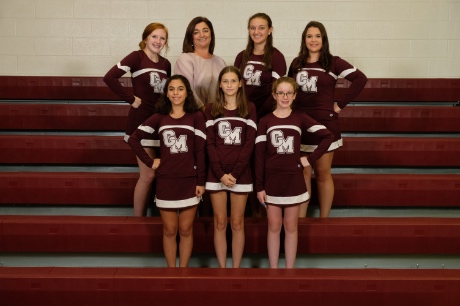 Cheerleading (a multi-school team)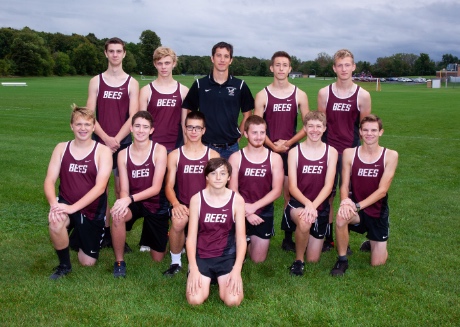 Cross-country -- Boys
Joshua Fleming
Zachary Hannan
Travis Lambert
Colby Leggo
John Mercovich
Caleb Sharpe
Corden Zimmerman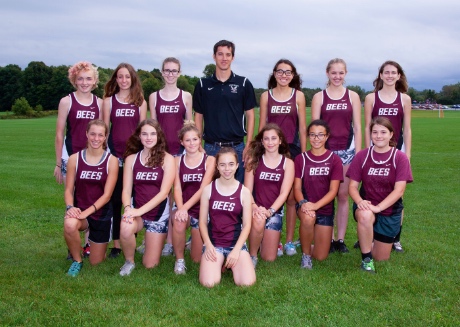 Cross-country -- Girls
Rachel Best
Camryn Brookhart
Dayanara Caballero
Siomara Caballero
Emma Goodman
Sara Goodman
Annaliese Hersom
Cambria Kinkelaar
Alaura Rehwaldt
Grace Shepard
Emma Smith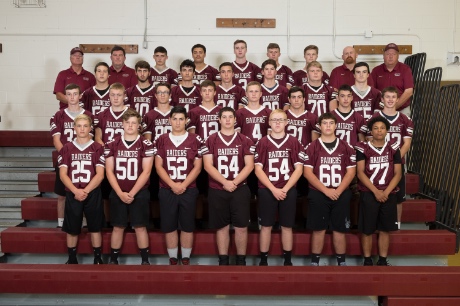 Football (a multi-school team)
Alexander Dean
Anthony DiQuattro
Andrew Parnapy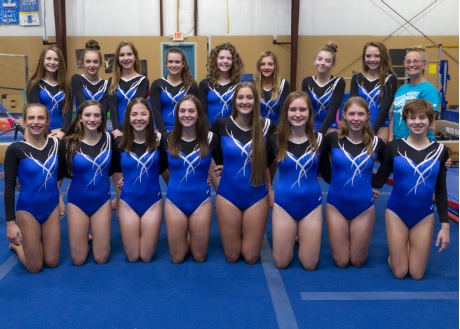 Gymnastics (a multi-school team)
Victoria Rogoyski
Emily Salmonds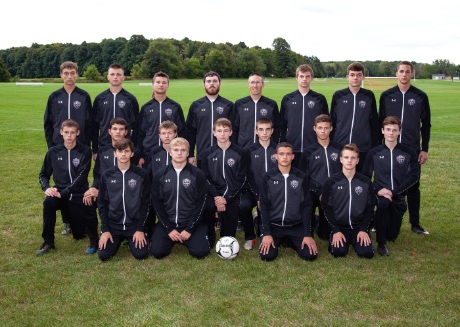 Soccer – Boys
Nicholas Baubie
Ryan Cooper
Adam Drake
Kyle Foeller
Rick Hubbard
William Johnson
Hunter Leach
Sabastian Pawlukewicz
Wade Thompson
Nathan Zwerka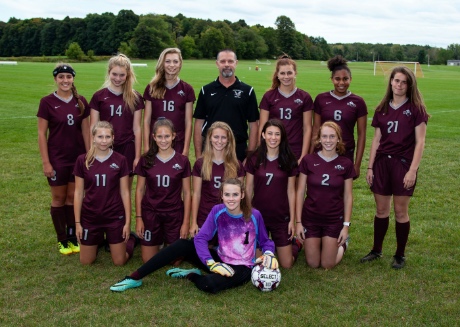 Soccer -- Girls
Julianna Amesbury
Lydia Campbell
Zoey Chambry
Elizabeth Donnelly
Veronica Duell
Kelsey Fuller
Eden Goff
Hope Hersom
Melissa MacCowan
Jillian Menzie
Chloe Shuskey
Volleyball -- Girls
Justine Bloom
Hannah Catalino
Madison Farnsworth
Sara Fraser
Amaya Gunther
Janae Meister
Alexandra Vurraro
Annabella Vurraro