September 4, 2012 - 3:28pm
Deluge soaks county and its roadways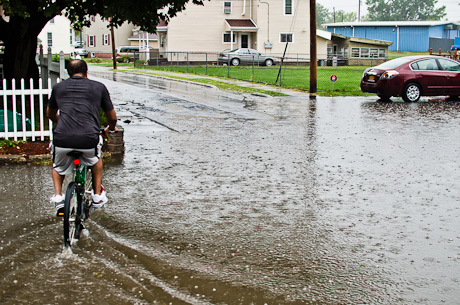 The deluge of rain has flooded roadways and drainage pipes causing driving hazards and other problems.
There are reports of flooding on Route 5 and Gilbert Street, Route 19 and Hilltop, Route 19 and Wolcott in Le Roy.
In the city, Watson and Thorpe are flooded again, about six to eight inches of water as the storm wound down. The basement of 14 Watson St. flooded again. Watson and Evans was also flooded.
We'll add more info as we get it.
UPDATE 3:50 p.m.: According to the National Weather Service, it's about 72 degrees out with humidity of 87 percent. More showers and possibly a thunderstorm are predicted until midnight, with showers forecast thereafter. Route 5 is reopened.