March 11, 2017 - 10:23pm
Fully involved barn fire reported in Darien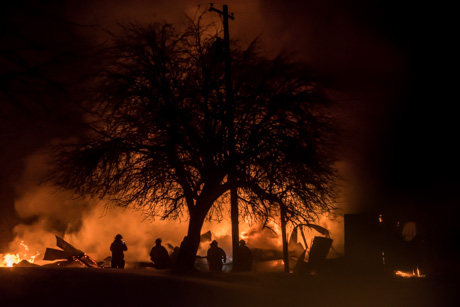 A fully involved barn fire is reported at 9829 Simonds Road, Darien. All available manpower from Darien Fire Department is called to the scene, along with Mercy medics and mutual aid from the city's Fast Team, Town of Batavia, Alexander, East Pembroke, Corfu, and Pembroke. A first responder en route says flames can be seen a mile away. Crittenden Fire Department is called to fill in at Darien's fire hall. The location is between Richley and Bennett roads.
UPDATE 10:29 p.m.: Mercy medics are back in service.
UPDATE 10:42 p.m.: The barn is on the ground, totally destroyed.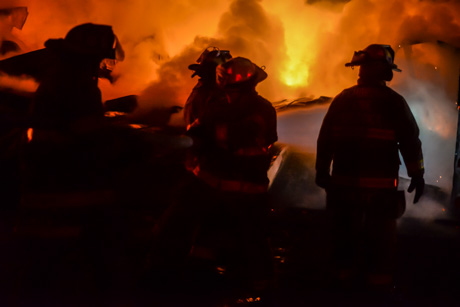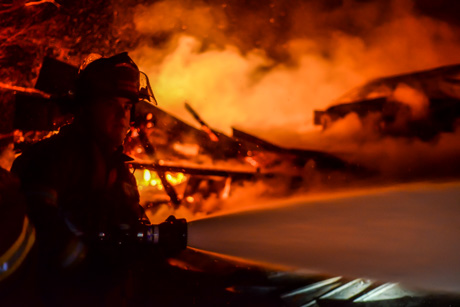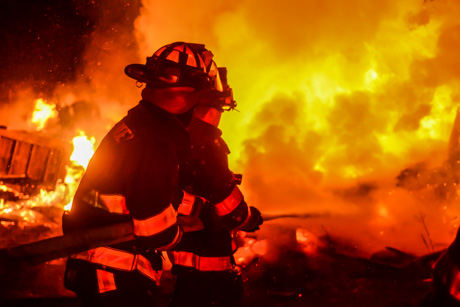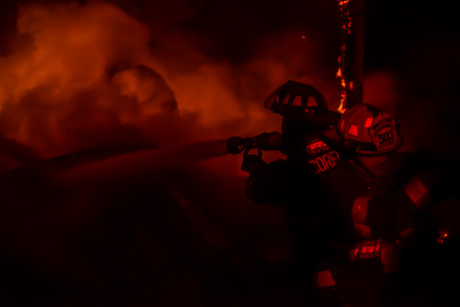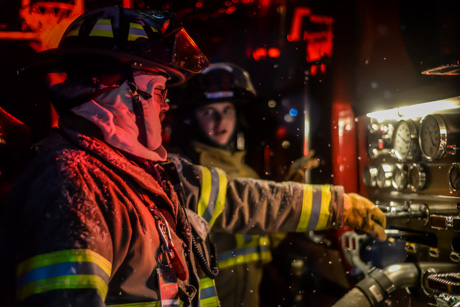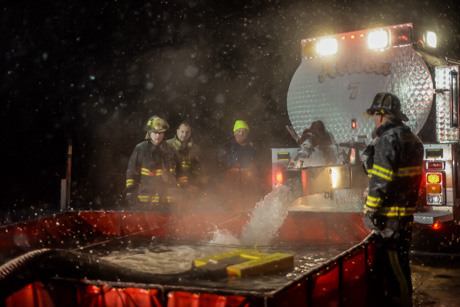 UPDATE: Below, reader-submitted photos, first of the fire and then of one of the tanker refill locations.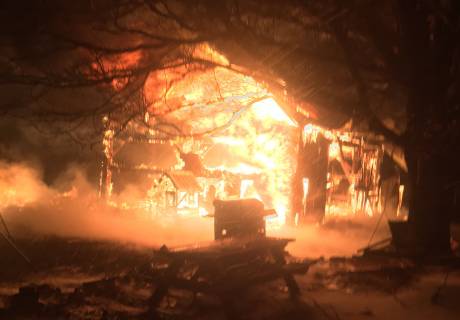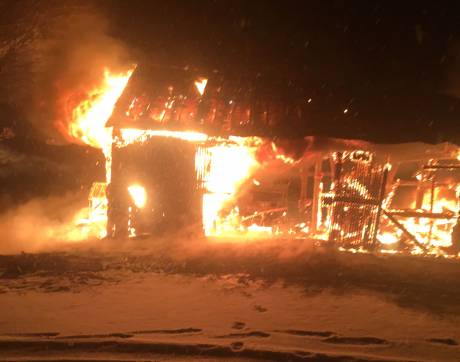 UPDATE: More reader submitted photos.