Image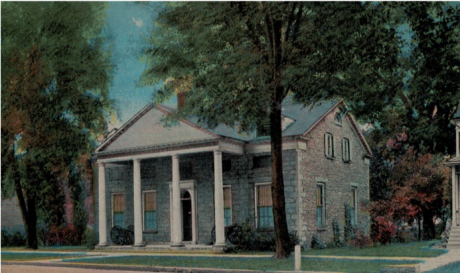 Picture of Holland Land Office and image of Joseph Ellicott provided by Anne Marie Starowitz.
Anne Marie Starowitz, who serves on the board of the Holland Purchase Historical Society, reminded us today that "every antique has a story to tell."
The reminder comes in time to mention again that the Holland Land Office Museum is currently preparing for its 12th Annual Batavia Antique Show & Sale April 6-7 at Batavia Downs.
Before retiring from a 45-year teaching career in Le Roy and Batavia, the lifelong Batavia resident says she delighted in taking her fourth-grade students on tours of the museum.
She would explain to the children what an antique was -- a collectable object such as a piece of furniture or work of art that has a high value because of its age and quality, and that has a personal value because of its story.
A large gold mirror on display at the museum happens to be the subject of one of her favorite stories -- and pictures.
Archived as number "90.699   Mirror, Wall" -- it is described as a "Pier mirror; plate glass with rococo gold gilded frame. 51x108. Gesso design of roses, vines and leaves; stands on a wooden base with similar gesso design; 4 legs, 10 inches high; topped with marble slab."
"What I tell the children when I show them the beautiful mirror is that it stood in Dean Richmond's home on Main Street. ... That brings me to the parking lot next to St. Joseph's Church and the black wrought-iron fence. I ask them to imagine a very big white house with big pillars standing proudly in the space where you park your car when you visit the library or go to church.
"That will then take me to the story of the library, the beautiful original room dedicated to Dean Richmond Junior by his mother Mary Richmond. Dean Junior died at a young age and a plaque over the fireplace explains how the library got its name.
"I have a favorite picture of mine with one of my classes sitting in front of the mirror. This beautiful mirror stood in grandeur in a living room in the Dean Richmond Mansion."
Another beloved olden object at the museum is a desk.
​"93.148    Desk, drop-front" -- "Drop front desk, constructed of mahogany wood; Sheraton style butler's type. Birdseye maple desk interior; parallel sides; 4 drawers, top one of which drops to form a writing surface; interior has bottom section of three open cubby holes with drawers at sides; three graduated height drawers at front; 4 turned legs at bottom. Purchased from the great granddaughter of Robert Morris with the desk originally coming from the Morris home in Philadelphia."
"Since my students at the time went to Robert Morris School, seeing a desk that belonged to Robert Morris was quite exciting," Starowitz recalled. "A signer of the Declaration of Independence and the United State Constitution sat at this desk. It makes the history come alive."
Image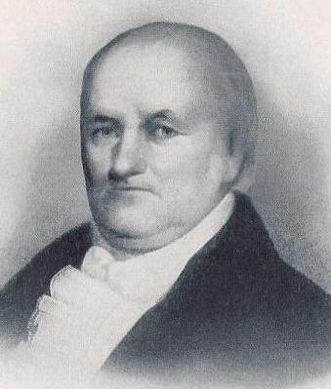 Her favorite person from local history is Joseph Ellicott, the founder of Buffalo and Batavia. His surveying equipment is displayed in the museum. The room where he sold land to the first settlers to this area creates an image of the great man in the minds of the children, according to Starowitz.
"Either you like antiques or you don't," Starowitz said. "It is just a preference. I for one love antiques, every piece of furniture we own or piece of art has a story that we like to share with family and friends."
She encourages those who would like to see antiques, artifacts, learn their stories, view the displays, to visit the Holland Land Office Museum. Hours are 10 a.m. to 4 p.m. Tuesday through Saturday.
"A side note, if you have an antique, write your story about it, tape it to the underside or someplace on your antique where its story can continue."
And, of course, she encourages the antique aficionados to stop by the 12th Annual Batavia Antique Show & Sale next month.