Image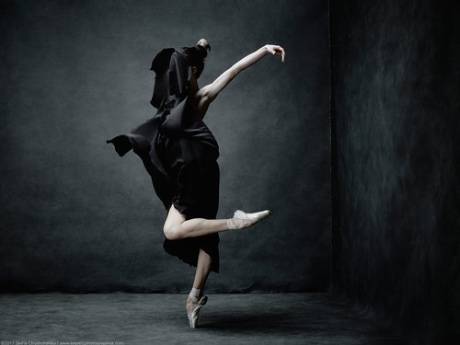 Photo: a dance still from the dance showcase "Fear: What are you afraid of?" to be performed Dec. 7 in Stuart Steiner Theatre.
Submitted photo and press release:
The Genesee Center for the Arts at Genesee Community College in Batavia, New York has confirmed several new events for the 2018-2019 coming season.
The season begins with "Bakkhai" performed by the Genesee Community College Forum Players. Come enjoy the tale of Dionysos who has brought his fanatic religion to Thebes, but, when his holy lineage is denied, he will stop at nothing to prove his power.
Anne Carson's new version of the Euripides classic weaves this harrowing myth and its tragic end into the 21st century. Performances will take place on Oct. 19 and 20 at 7:30 p.m. and Oct. 21 at 2 p.m. in GCC's Stuart Steiner Theatre.
Brighten your holidays -- literally -- with "A Very Electric Christmas," performed by Lightwire Theatre on Sunday, Nov. 18, with two shows at 2 p.m. and 7:30 p.m. at the Stuart Steiner Theatre in Batavia. Audiences of all ages will love this magical and captivating tale of family, friendship and hope set to timeless holiday hits. Check out the production trailer at https://www.lightwiretheater.com/a-very-electric-christmas/.
GCC's Forum Players will return to the stage in "Single Black Female" written by Lisa B. Thompson, award-winning playwright. In this show, quick comic vignettes tell the story of two 30-something Africa-American middle-class women looking for love, clothes, dignity and more in a world that only sees stereotypes.
This production is a thesis project for Director Jamie Arena who is pursuing a master's degree at Regent College. Performances will take place on Nov. 29, 30 and Dec. 1 at 7:30 p.m., and on Dec. 2 at 2 p.m.
On Dec. 7 at 7:30 p.m. a dance showcase entitled "Fear: What are you afraid of?" will take the stage in the Stuart Steiner Theatre. Directed by Tara Pocock, adjunct professor at GCC, the 20-piece performance dives into the human mind and choreographs fear to modern jazz and hip-hop style dancing.
The audience is encouraged to participate in the show which features students from Anastasia's Spotlight Dance Studio in Churchville. All proceeds will go to GCC's Forum Players.
Tickets for these shows are $8 for adults, and $5 for seniors (55+) and students (16+) and GCC faculty/ staff. GCC students with ID are $3, and GCC alumni with ID will receive a $2 discount on an adult ticket. To reserve seats, contact the GCC box office at [email protected] or (585) 345-6814.
The schedule at GCC's Roz Steiner Art Gallery continues to capture the wide array of dynamic work in the visual arts featuring drawing, painting, photography, sculpture and language arts.
From Oct. 2 - 25 the Gallery will display a special selection of works from the Gerald Mead Collection. Mead is a noted collector, Buffalo artist and educator. His private collection includes more than 1,000 historic and contemporary artworks by various artists associated with the Western New York region through birth or residency. Mead will lecture on Oct. 9 at 12:30 p.m. and receptions will follow at 1 p.m. and 5 p.m.
Going beyond conscious intention to make coherent images from irrational juxtaposition of disparate parts is the impetus of Emily Kenas' work. While making new sense of recognizable materials, her work "Assemblage" occupies a space between painting and sculpture and will occupy the Gallery from Nov. 13 - Dec. 14. Kenas will lecture on Nov. 29 at 12:30 p.m. and receptions will follow at 1 p.m. and 5 p.m.
A collection of paintings by Muhammad Zaman, entitled "Finding Amal" will be exhibited from Jan. 22 - Feb. 22. Amal, meaning "hope" in Arabic is what Zaman hopes to inspire through his work. "Finding Amal" features compositions of urban calligraphy that combine the three languages that are the cornerstones of the artist's culture: Arabic, English and Bangla. Each individual canvas expresses a word, phrase or concept as if they were messages dedicated to the entire human race. The artist will lecture on Jan. 31 at 12:30 p.m. and receptions will follow at 1 p.m. and 5 p.m.
The Roz Steiner Art Gallery is open to the public Tuesdays and Wednesdays from 9:30 a.m. to 3:30 p.m. and Thursdays from 9:30 a.m. to 5 p.m. The gallery is also open during special events as published at www.genesee.edu/campuslife/arts. Admission is free. For more information, contact Gallery Coordinator Mary Jo Whitman at (585) 343-0055, ext. 6490, or via email: [email protected].