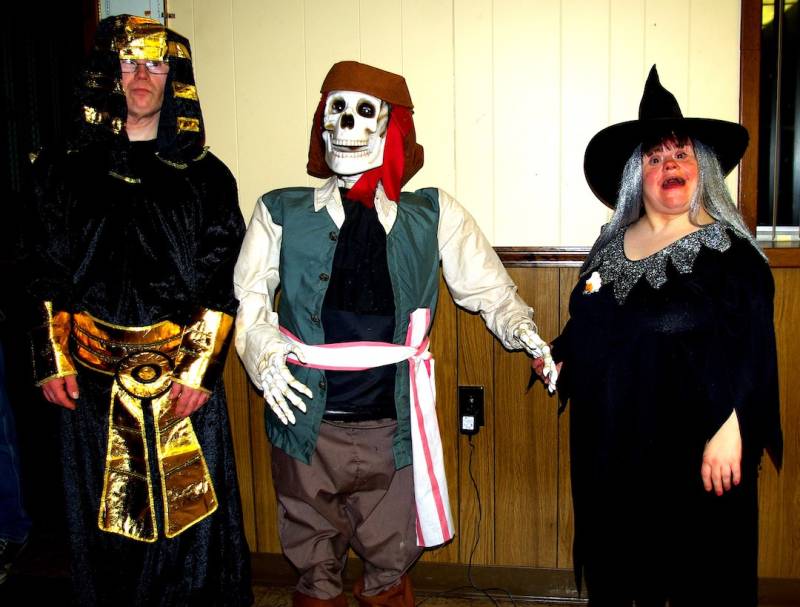 Press Release:
Byron Fire Department Ladies Auxiliary is very happy to announce that thanks to Morgan Leaton, our treasurer, and her mom, Debra Leaton along with other members of the Byron Fire Department, the Genesee County Dances for Adults with Developmental Disabilities that ended in 2016 are coming back to the Byron Fire Hall at 6467 Townline Road (Rt. 262), Byron. 

Pat Iamon first organized the dances in 2002 and the dances continued for 14 years until her retirement as she lives in FL half the year. However, she will be helping Morgan and other volunteers get the dances up and running.

The first dance will be a Halloween Dance on Thursday, October 19, almost exactly 7 years from the date of the last dance. The dances are from 6:30 p.m. – 8:30 p.m. Folks are encouraged to wear their costumes and prepare for a fun-filled evening!

Unfortunately, Tom Mazerbo our fun-loving DJ passed away several years ago, but Uncle Joe, who was the photographer for many years, will now be acting as DJ. He will queue up some great dance tunes for the evening.

There will be a $5 cover charge (no charge for staff/parents/chaperones). Snacks and beverages will be available. We are asking each staff/parent/chaperone to sign in with their name and the names of the consumers they are bringing as they enter. Individual and group receipts will be available. Proper staffing is required!

The date for November's dance has not been finalized yet but will be announced at the Halloween Dance. Iamon said, "I'm so happy that Morgan and her mom decided to head up this much-loved, multi-agency community event and I'm looking forward to seeing many familiar faces!"

If you have any questions or would like to volunteer to help please email Pat Iamon at: [email protected].