November 30, 2018 - 3:47pm
Meet Pearl and Zeus -- they want to go home with you straightaway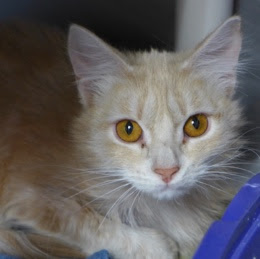 Meet pale-coated Pearl, a lovely little buff-and-white, golden-eyed feline that, despite her inherant glamour, was found in a dumpster. She is awaiting a forever home at the Genesee County Animal Shelter.
Pearl is an adult; she's spayed and sweet-tempered. She loves attention. That means she will enjoy having a pal who pets her and laughs when she tries to catch the laser beam at playtime. She prolly goes bonkers with a catnip mouse.
Another solid friend waiting for new digs is named Zeus.
You remember Zeus, king of the Greek gods who lived on Mount Olympus. He was the god of the sky and thunder. His symbols include the lightning bolt, the eagle, the bull, and the oak tree. He was married to the goddess Hera. That one.
Well, this Zeus is not married to the goddess Hera and he's a four-legged canine -- a pit bull-terrier mix who is not as complicated as his mythological namesake.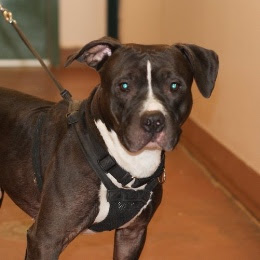 He likes long walks and is described as simply "a nice guy." He also "trains well for treats." Meaning he's motivated to do all sorts of things, like sit, down, stay, etc., if there's something edible in it for him. He's also very handsome.
If you and your family need a quality companion to make your holidays brighter, look no further that the shelter on East Main Street Road in the Town of Batavia. You won't regret it.
Speaking of the shelter, they could use some supplies. Now that the calendar has put you in a gift-giving frame of mind, why not donate to the Volunteers for Animals? Or bring in some useful items like Purina Cat Chow, plain non-clumping litter, bleach, paper towels, dog food, small pet beds, etc.
For monetary donations, make checks payable to the Genesee County Sheriff's Office and mail to:
Volunteers For Animals
PO Box 1621
Batavia, NY 14021
Visit the shelter at:
3841 W. Main Street Road
Batavia, New York 14020
585-343-6410
Hours of Operation:
Sunday, Monday, Tuesday, Friday --  1 to 3 p.m.
Wednesday -- 1 to 3 and 7 to 9 p.m.
Thursday -- CLOSED
Saturday -- 11 a.m. to 1 p.m.