May 8, 2018 - 3:12pm
Springtime is a fine time to adopt a friend at the animal shelter
Spring is here and nature is, well, springing up all over the place. Bright green, pops of yellow, soft pink blossoms. The bees are buzzing and the birds are flitting.
But over at the Genesee County Animal Shelter, Serena and Boots are just sitting. Waiting for a friend, you, anybody really (Volunteers for Animals notwithstanding), to stop by and say 'hi,' or better yet take them home.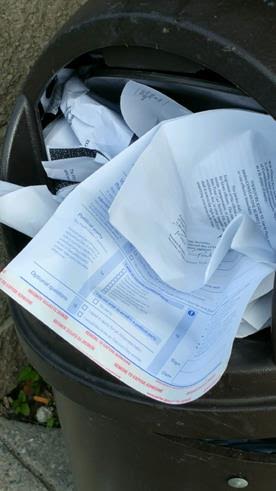 Serena is a spayed adult pit bull terrier mix who absolutely loves to play outside, and on a day like today, who wouldn't?
Playing fetch with a ball is her favorite thing. Unless she's eating dinner, which is then her favorite thing, or palling around with her people, which is also a favorite thing.
So basically whatever Serena is doing at that moment is her favorite thing. Such is a dog's life and attention span. 
Boots, a spayed tiger and white domestic shorthair cat, takes the long view of our sweet old world, making patient mental notes of the global continuum, parsing in her own way the values and actions she holds dear.
Like chin scratching, the importance of which cannot be overstressed.
This "quiet and docile...very sweet" feline is all set to get out of the shelter and make patient mental notes in a much better place -- like your windowsill or lap.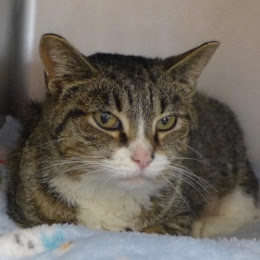 Genesee County Animal Shelter
3841 W. Main Street Road, Batavia
Hours
Sun., Mon., Tues., Fri.: 1-3 p.m.
Wednesday: 1-3 p.m. and 7-9 p.m.
Closed Thursdays
Saturday: 11 a.m. - 1 p.m.