January 5, 2018 - 2:41pm
Three amigos at the Genesee County Animal Shelter need special forever homes
The Volunteers for Animals at the Genesee County Animal Shelter would like to find forever homes for three special felines. Here are their stories as written and provided by the volunteers.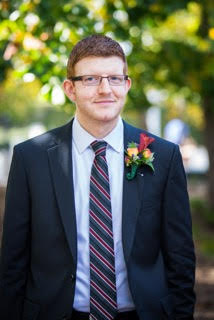 Jake (inset photo, left) is a great cat that just needs a break. His original owner went on vacation and decided to never come back. Poor Jake -- he didn't even know that was possible! The neighbor caring for Jake didn't want him, and took him to be euthanized.
Luckily, fate had another plan for Jake. Eventually, Jake went into foster to see exactly what kind of kitty he was, and it turns out he's a pretty awesome cat.
Although not his favorite activity, Jake doesn't mind being picked up or carried around. He is OK with a nail trim, but we didn't notice him scratching on anything at all.
Jake is a low-flying cat -- you're not going to find him up on your worktop or table. And he just loves a good all-over brushing, especially with his zoom-groom brush. He will purr for hours while you brush him to a high-gloss finish.
Jake lives for certain kitty treats. Once you find the right one, he can be trained to come running with the crinkle of a bag. Jake is likely to hide in his new surroundings at first, but after a week or two, he will be comfortable enough to stop hiding, especially if he has a comfy cat bed to lie on instead. After several weeks in foster, Jake was seeking out people in another room for petting and brushing. If we didn't notice him, he would meow to say "I'm ready, where's the brush!?!" Jake even hopped up on the bed at night for a little scratch. He certainly earned his foster mom's seal of approval.
The generous vets at State Street Animal Hospital provided Jake with the dental work he needed in order to live in comfort, so he is all set medically. Jake's not a young cat, but he wasn't ready to be swept under the rug yet either -- he's got several great years left in him.
All he wants is a warm, quiet house - a place where he can relax, and just enjoy being your pet. Jake was very tolerant of all the cats in his foster home, but he will adjust much faster if he is not in a busy home with other cats, dogs, or boisterous children.
Come in and meet him. We've got the zoom-groom brush waiting! It's Jake's turn to go on vacation now, and he's hoping to stay there forever and never come back, too!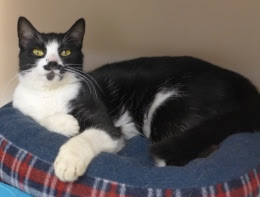 Maddie (inset photo, left) is a spitfire. She loves to romp and play but can get a little too excited.
She has been with us a long time and really needs a home of her own.
Maddie needs a cat-savvy human that will understand her catitude!
She would do best in a home with no children or other animals.
A very nice volunteer has paid half of Maddie's adoption fee, so she is only $30.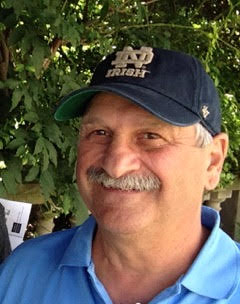 Dusty (inset photo, right) strayed into a kind lady's yard dragging one hind leg. She was good enough to call the shelter and bring him in. A vet check determined that his leg had been badly broken.
And though it was somewhat healed, the break was so bad that even if he'd been brought in right after it happened he'd never be able to walk on it. Amputation was the only option. He was vaccinated, treated for fleas, worms, and ear mites, given a surgery date, and kept comfortable in the infirmary at the shelter.
After his amputation and neutering, Dusty went to a foster home for some T.L.C. and recovery. He was an ideal patient! He took his pain medicine easily, without complaint. He was up and walking right away.
It took him just a few days to adjust to the new weight and balance of his body. He quickly learned to hop up on and off the furniture. Keeping his balance in the litter pan was a little bit trickier but he never missed the pan or had an accident anywhere. Combing, petting and a good diet are starting to bring his coat back to a soft lustrous tan and black tabby.
Throughout all of this Dusty has been more than a perfect gentleman. Always cheerful, he is outgoing and likes people. He approaches both men and women who come into his room. He loves to be stroked and combed, and get gentle belly rubs. He is never rough with his paws.
He loves to sit on a lap, or beside a person on a couch. His favorite game is to lay on his side and play with a toy dangled on a string. And bird watching at the window would never be turned down!
Dusty would be a perfect partner for an elderly person, or couple, who want a quiet, steady companion. Perhaps a shut-in or a person with a disability would benefit from his calm confidence and "can do" attitude. Or perhaps it will be love at first sight with someone unexpected! He is an exceptional cat!
Genesee County Animal Shelter
3841 W. Main Street Road, Batavia
Hours: Sun., Mon., Tues., Fri. 1-3 p.m.
Wednesday 1-3 and 7-9 p.m.
Closed Thursdays
Saturday 11 a.m. - 1 p.m