January 14, 2015 - 6:42am
Working barn fire on East Road in Bethany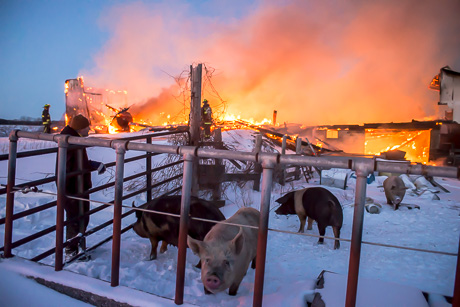 A working barn fire is confirmed at 10628 East Road, south of Route 20 in Bethany. Pigs are reportedly inside of it. Bethany fire is responding, along with Alexander, the city's Fast Team, Pavilion, Stafford and Wyoming. Town of Batavia Fire is to fill in at Bethany Fire Hall.
UPDATE 6:47 a.m.: Darien fire is asked to fill in at Alexander Fire Hall.
UPDATE 7:18 a.m.: East Pembroke is asked to fill in at Bethany Fire Hall.
UPDATE 7:30 a.m.: The command chief says "most of the pigs got out." The barn itself was "on the ground" by the time fire crews arrived.
UPDATE 7:52 a.m.: South Byron is requested to fill in at Stafford Fire Hall.
UPDATE 1:50 p.m.: The farm is owned by David and Rebecca Orr. There were three adults and from nine to 11 piglets lost in the fire.  At least nine pigs were saved. The fire is still under investigation, but Emergency Management Coordinator said investigators are looking at the heat lamps used to keep the piglets warm.
UPDATE 11:13 a.m.: Video from the scene.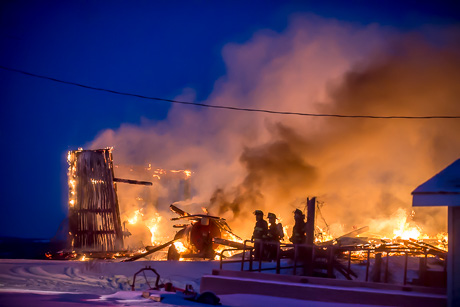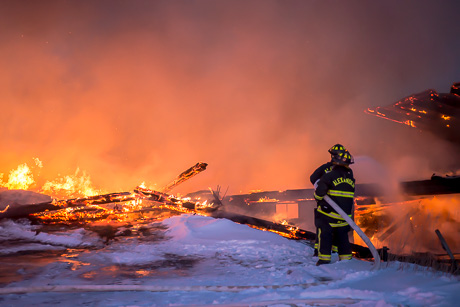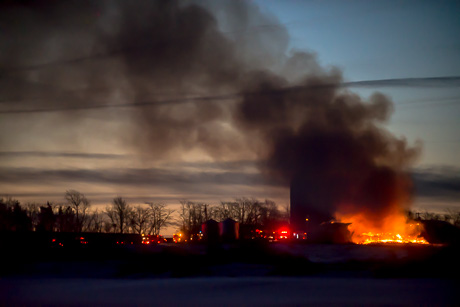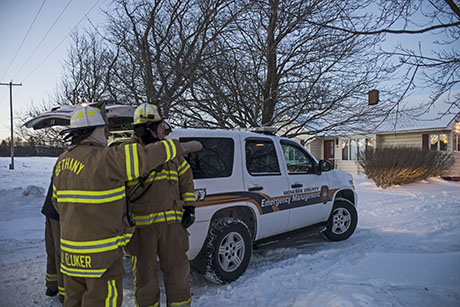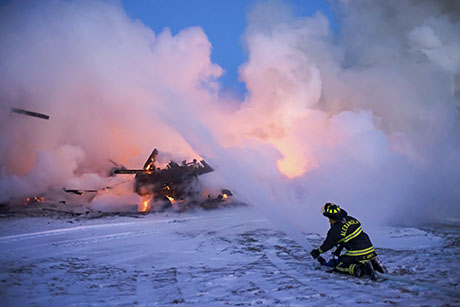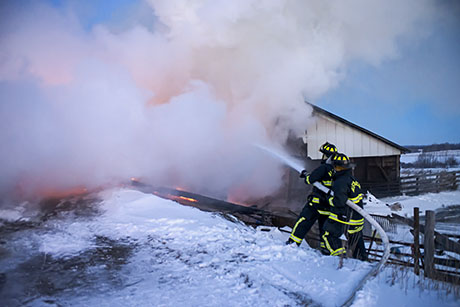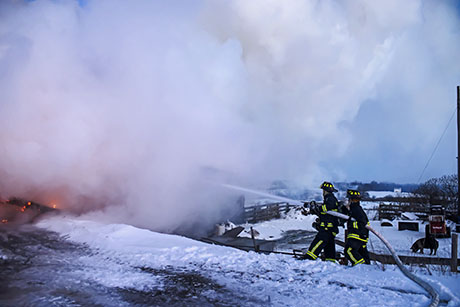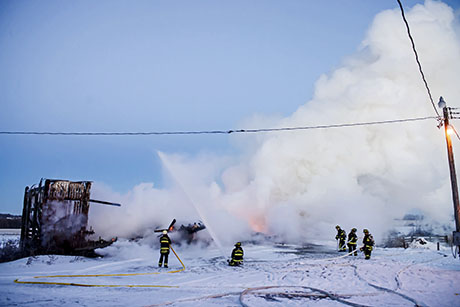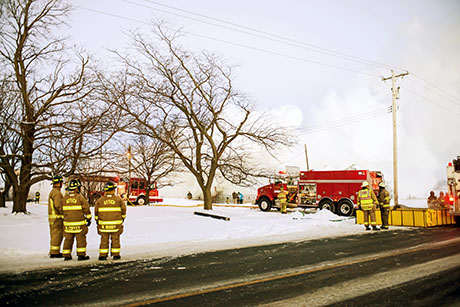 January 14, 2015 - 7:31am
#1
Oh no!! Prayers for the family.
January 14, 2015 - 10:35am
#2
Billie/Howard... any additional info since your update at 7:52?
The Daily's stating 20 pigs were lost... this states most of them got out and I see pigs in the first pic. I'm just curious how many pigs were in there, neither article mentions that.
January 14, 2015 - 10:51am
#3
That information wasn't available at the time I left.