October 23, 2018 - 2:04pm
City resident accused of threatening to shoot cops in case of starving, neglected pup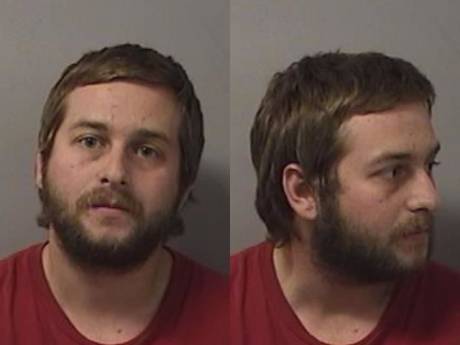 A 23-year-old City of Batavia man suspected of starving and neglecting a puppy found by a Good Samaritan in Stafford on Oct. 4 has been arrested.
Brandon Joseph Welch was arrested in the afternoon on Oct. 18 at his residence, 679 E. Main St., apt. 4H, and jailed without bail for allegedly making a terroristic threat to police, among other charges.
Batavia police executed a search warrant at his apartment in connection with the animal abuse case of a pup Volunteers for Animals at the shelter dubbed "Opal." That animal is now in foster care.
According to Batavia Police Det. Eric Hill, police got the warrant after receiving a tip from a witness.
Welch initially told police that he had found the puppy, a fawn-and-white colored female weighing only 9.2 pounds when rescued. The dog was not able to stand on its own and was covered in urine and feces, and was severely dehydrated and malnourished.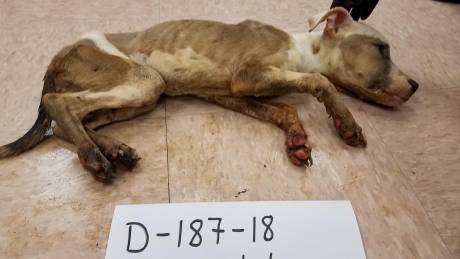 The police investigation determined Welch was "supposed to be caring for the dog," Hill said.
Welch said "he was going to shoot the next police officer who came to his apartment," Hill said, and police recovered firearms in Welch's possession.
Welch is charged with making a terroristic threat, which is a Class D felony, as well as falsely reporting an incident in the third degree (for claiming he found the animal); torturing/injuring/not feeding an animal; and owning/harboring an unlicensed dog.
He was arraigned the same afternoon, last Thursday, and is due in Batavia City Court tomorrow, at 1:30 p.m. on Wednesday, Oct. 24.
The case was investigated by Batavia Police Officer Stephen Quider, assisted by Officer Jason Davis.
Opal, meanwhile, is looking like a different creature since she's been in foster care and received veterinary care and some decent nutrition. The pictures below -- sitting up smart and standing up strong on all fours, -- were sent to us yesterday by Volunteers for Animals. (Love those ears! Note the wagging tail!)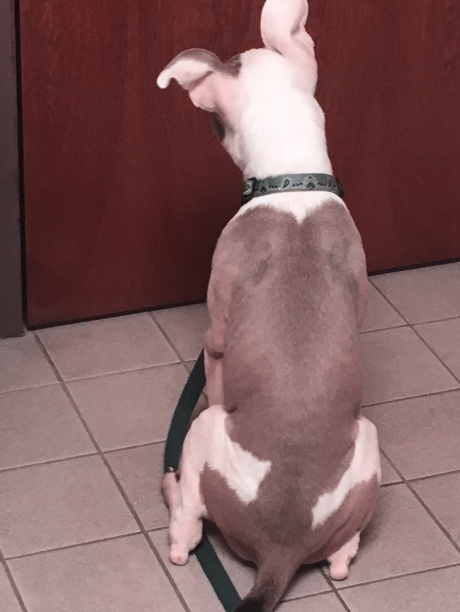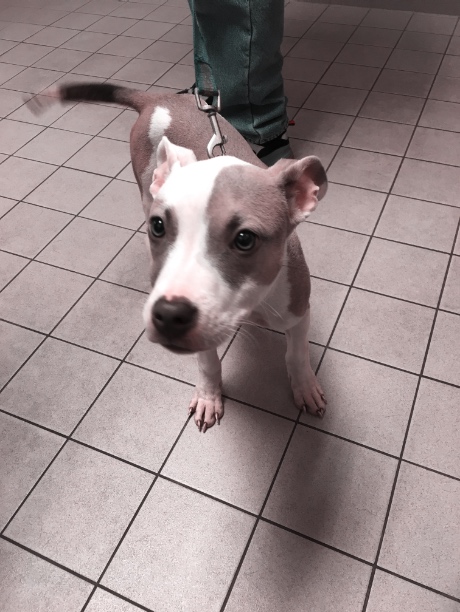 October 23, 2018 - 8:24pm
#2
Raelene, name calling is not allowed on the Batavian.