November 10, 2018 - 1:22pm
UPDATE: Mac needs a job -- prowling your premises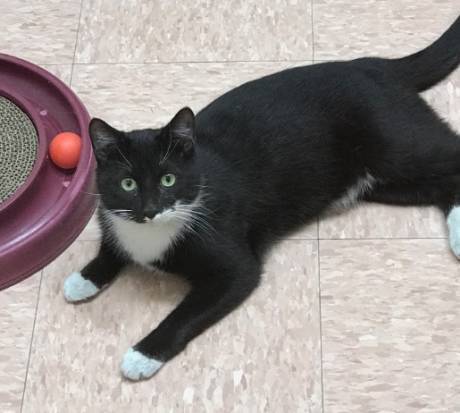 From the Volunteers for Animals:
Mac is in need of a cushy barn home or indoor/outdoor home with no young children. He is a great cat who just needs a job.
He is very playful but can be a bit rough at times. He is a young adult, up to date with vaccines and neutered.
There is no charge for an adoption fee and we ask that you confine him for a period of time until he has adjusted to his new surroundings.
If you are able to help out this guy, drop us an email at [email protected]
UPDATED Sunday, Nov. 11: Reader Wendy Castleman informs us that Mac has found a new home.
November 11, 2018 - 2:03pm
#1
Mac has a new home!!!! Thanks to everyone for getting the word out about him. We greatly appreciate it.