January 27, 2022 - 10:38am
Jeremy Karas steps down as City Council member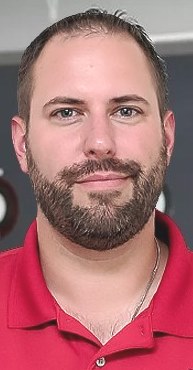 Updated, 1/27, 4 p.m. with Karas and Richmond comments:
---------------
Jeremy Karas has confirmed that he is stepping down as a member of the Batavia City Council.
Council's Feb. 12 meeting will be the final one for Karas, who was elected last November to begin a second two-year term as Council member-At-Large.
Karas (photo at right) is an Elba native who is employed as service manager for Temp-Press
He told The Batavian this afternoon that his work responsibilities have increased significantly in recent months.
"Like I told Gino (Council President Eugene Jankowski Jr.) and (City Manager) Rachael (Tabelski), the last three meetings I was unable to make because I was out of town or still at a job site late at night," he said. "So, I just had to make that decision. It's the City of Batavia and the people deserve somebody who's going to be there -- although I had really hoped that I could have."
Karas said the COVID-19 pandemic actually has resulted in more business at Temp-Press, a company that deals with process control and instrumention wilth roughly 120 municipal and private business customers.
"With shortages and other things, they're relying on outside contractors like us more and more," he said. "Usually, this time of year is the slow time, but it just hasn't backed off one bit. I could be down in Erie, Pa., tomorrow and the next day over in Saratoga County.
He also said he wants to be able to spend more time with his family, which includes two boys, ages 14 and 12, who are involved in sports at Notre Dame.
In September 2019, Karas was appointed by the City Republican Committee to fill the seat vacated by Adam Tabelski.
The seat became available when Tabelski resigned due to the hiring of his wife, Rachael, as the city's assistant manager. Rachael Tabelski now is the city manager.
Karas said he believes the city is heading in the right direction thanks to "good management and good support" from its employees.
"Council is in great shape, too, as far as I'm concerned. Everybody works together very well," he said."They all bring different things to the table, different types of experience and I am very proud to have served with that group. And hopefully, maybe 10 to 15 years down the road if things slow down, I might be able to get back in."
City Republican Chair Richard Richmond issued the following statement:
"Jeremy has been a good asset to the City of Batavia Republican Committee. I've worked with him over the years. He's reliable. I understand his work problem these days with COVID. But when he was on Council, he was quiet. He listened. He was studious. So, we're sorry to lose him
"The next thing is that we're going to be looking for somebody to replace him, and I will have a press release coming out soon. We're inviting people to be interviewed for the job."
January 27, 2022 - 12:11pm
#1
That "Sponsored Post: The 2022 Batavia & Genesee County Dining Guide has arrived." above? I like that. Been looking for guides and locations like this.