June 14, 2011 - 7:43am
42-year-old son reportedly admits starting Le Roy house fire after fight with his dad
A resident of 3 Orchard Drive, Le Roy, who suffered serious burns in a house fire early Monday morning, has reportedly told Le Roy Police that he started the fire.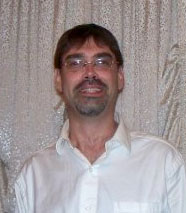 Charges are pending against Paul F. Atkinson, 42, according to a statement from Le Roy Police.
Atkinson remains hospitalized at Strong Memorial Hospital where he is being treated for first-, second- and third-degree burns.
According to Le Roy Police, Atkinson said that he started the fire as a result of a disagreement he had with his father Sunday.
The release says that Atkinson made a full statement taking responsibility for the fire.
Several hours before the fire, Atkinson appears to have left a status update on his Facebook page that reads, "everyone can go to hell, tired of this life."
The fire was reported at 3:26 a.m. after the family dog alerted Atkinson's sister to the fire. Her husband, Richard Nelson climbed from a second-floor window to escape the flames and reportedly suffered an ankle injury in the fall. His wife was helped down an outside stairway by a Le Roy Police Officer.
The father, Thomas Atkinson, who owns the house, was not at home when the fire started. He was delivering newspapers.
June 14, 2011 - 8:19am
#1
1st degree arson and attempted murder, he could be looking at 25 to life, over an argument with daddy....of course he'll plea to lesser charges and get probation.