June 27, 2013 - 12:10am
Photo: Group of high-end luxury cars make a pit stop in Batavia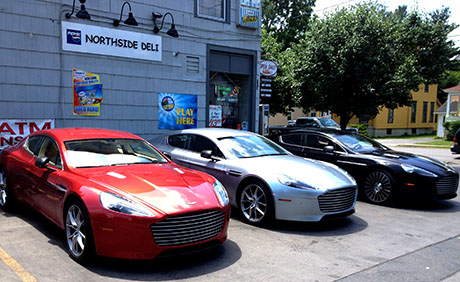 More than $1 million in automobile was parked at the Northside Deli this afternoon, according to owner Dave Stupp. Dave said the cars stopped while on a route from Toronto to the Hamptons as part of a California to East Coast Tour. The drivers told Stupp they worked for Aston Martin.
Photo submitted by Dave Stupp.
June 27, 2013 - 1:16am
#1
I felt fortunate being the gear head I am was able to see these beautiful cars ..somehow as I pulled up with my F-150 I didnt seem out of place, though if I had my corvette I might have. - nice rides..