April 3, 2014 - 10:31pm
Photos: 18th Annual Youth Recognition Awards
The Genesee County and City of Batavia youth boards hosted the 18th Annual Youth Recognition Banquet at Terry Hills on Thursday night.
The 2014 Community Pride Award went to the Pembroke Girls Basketball Team (above) for their role in promoting and participating in the schools annual Pink Game, which has raised more than $22,000 over the past three years for Roswell Park Cancer Institute in Buffalo.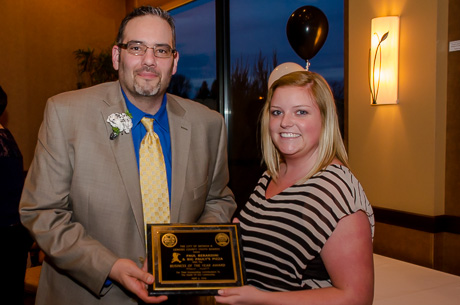 Paul Berardini, owner of Big Pauly's Pizza, received the Business of the Year Award, for Big Pauly's support of youth-oriented causes in Batavia. The award was presented by Chelsea Dillon.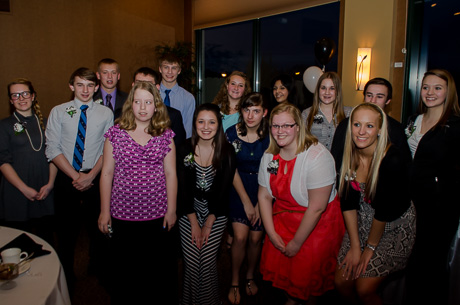 There were 17 high school students honored for their contributions to the community. They were (not all pictured and not in order): Tyler Barrett, Kayla Casper, Emily Chavez, Nathan Cornell, Chloe Dana, Marilyn Deni, Victoria Gallup, Makaela Kitcho, Alexandra Lacey, Connor Logsdon, Adrien Marzolf, Bryan Moscicki, Andrew Mullen, Elisabeth Pike, Jacob Prospero, Bryce Rogers, Emily Vandenbosch and Bailee Welker.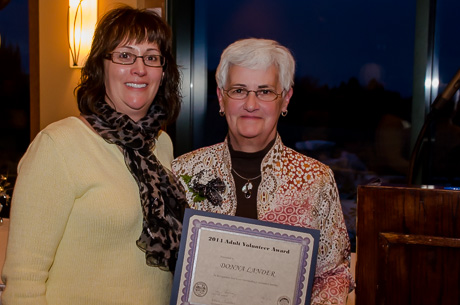 Donna Lander received the Adult Volunteer Award. She is pictured with her daughter.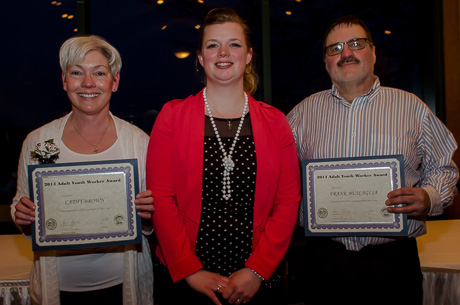 Cathy Brown and Frank Baucaglia received Adult Youth Workers awards.
April 4, 2014 - 4:14pm
#1
Thumbs up to Paul Berardini.....great job Paul for all you do for this community...