July 25, 2014 - 4:23pm
Watson Guitars in Le Roy offering handmade quality for local musicians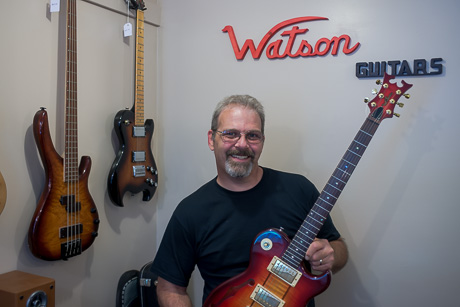 Guitarists tend to have dream guitars -- a Gibson Les Paul, a Fender Stratocaster, a Guild Starfire, a Martin D-28 ... all expensive guitars.
And these days, often machine made.
What if there was a guitar available locally that was handmade and affordable?
That's the market Dave Watson is going after with Watson Guitars.
Watson has been making custom guitars for more than 20 years and started selling his handcrafted creations in 2009.
This week, he finally was able to open a storefront where he can sell guitars he's finished or take orders for custom guitars (soon, he'll have a new Web site that will allow customers to order custom guitars).
"A lot of your handmade guitars are three, four, five thousand dollar instruments, which, you know, I've made a few that are up in that price range, but for the most part, I try to keep my basic models affordable," Watson said. "My basic models start at $399. If you can find a better guitar for $399, buy it."
Once a professional musician, Watson found that it was hard to find bass guitars really suitable to his size. Bass players tend to be tall and lanky. Watson's under six feet tall, so he wasn't entirely comfortable with an off-the-shelf model.
He decided to build his own bass.
He found he really liked working with wood.
"It's in my blood, just as much as playing," Watson said.
After suffering some hearing loss, Watson had to step off the stage and away from bands, but he couldn't stop making guitars.
He figures he's made and sold hundreds of guitars.
Each one handmade, unique.
"I always put it this way: It's the imperfections that make a guitar perfect," Watson said.
He thinks something has been lost for the discriminating guitar player with the market flooded by cookie-cutter guitars, sliced and sanded to identical specifications by computer-controlled machines.
"There isn't a personal touch," Watson said. "As far as I'm concerned, there isn't a guitar made today that will ever be as valuable as a '59 Les Paul, because someone made that guitar with their own two hands."
The typical Watson guitar has his signature look -- both the headstock and bottom of the guitar are cut out with a kind of W shape.
Watson's target market is the local musician -- the player with an ear tuned enough to recognize a quality sound, fingers sensitive enough to pick up the response of quality material and an eye for beauty, but who can't afford to lay down thousands on a guitar.
"There's a big difference between the sound of a machine-made and a handmade guitar," Watson said.
Watson's shop is at 57 Mill St., Le Roy, and he had to get a zoning code variance to open the front up as a retail shop, but with that done and the space spiffed up, he's ready to meet with players who either want to select something hanging from his walls or sit down and design the guitar of their dreams.
"As long as it's not a copy of something, we try to build their design the way they've always wanted it," Watson said.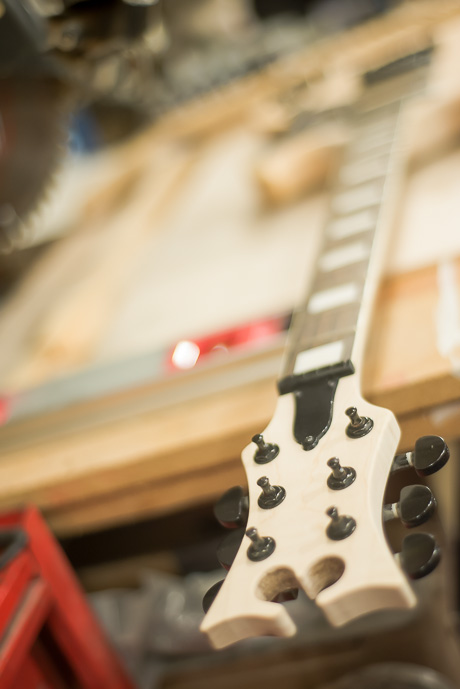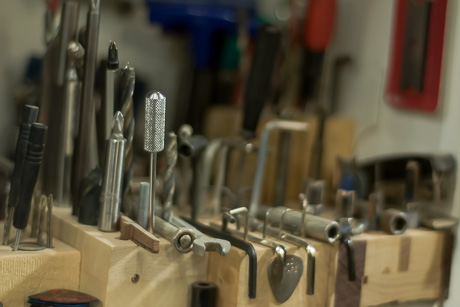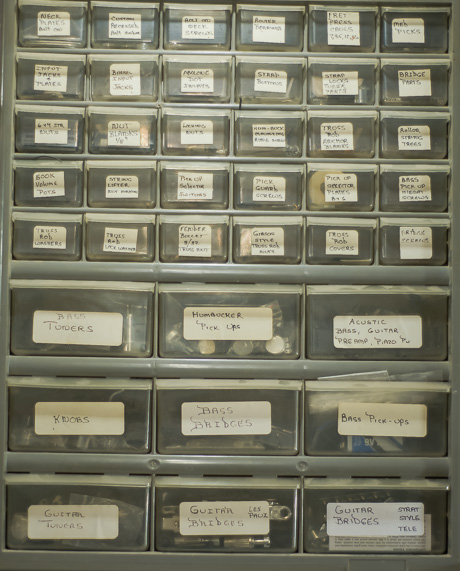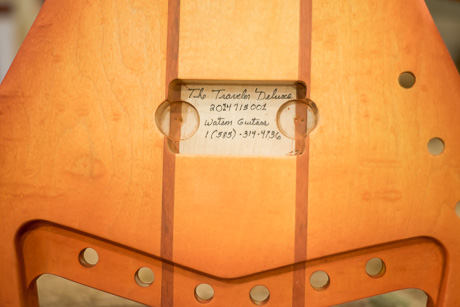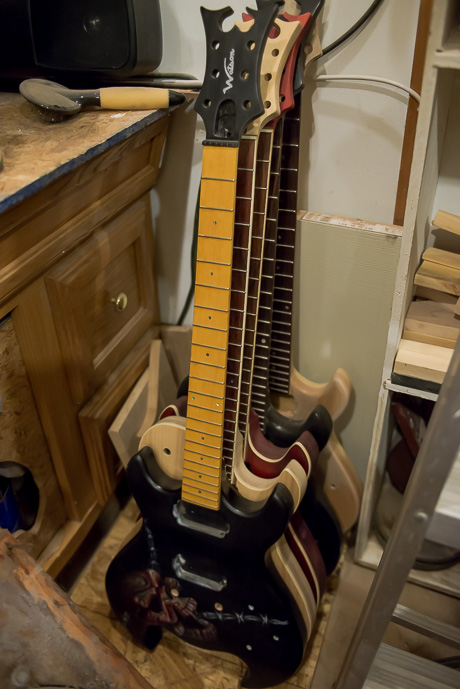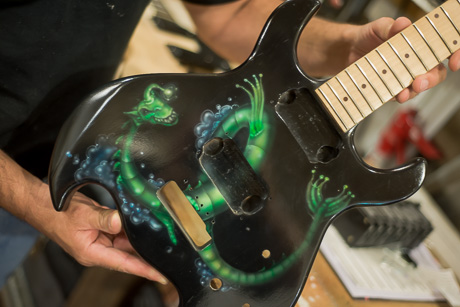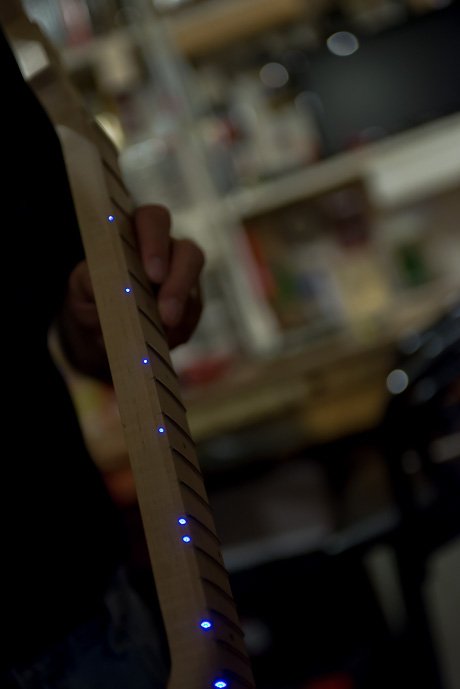 Customization can include airbrush designs by a local artist and fiber-lighted top dots on the fretboard.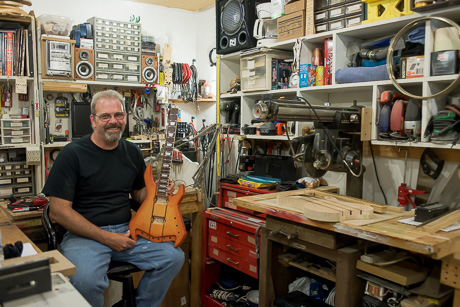 July 25, 2014 - 10:00pm
#1
Congratulations, Dave, on following your dream. Enjoy spreading "the gift of music!"
July 26, 2014 - 10:12am
#2
His Guitars are awesome! Support local craftsman's and Business.
July 28, 2014 - 8:26am
#3
This is excellent!!! Congrats sir! Looks like I'll be taking a swing out to LeRoy!